CARS, Chelmsford Amateur Radio Society is operating from BAE Systems in Great Baddow, near Chelmsford. This entry was started at 1030BST on Sunday the 15th of April 2012 at the start of operations and will be updated throughout the day.
GB100MWT has been operating all day today on 80m, 40m and 2m from the BAE Systems site in Great Baddow, near Chelmsford. The special event callsign has been used throughout the weekend to commemorate the fateful journey of RMS Titanic 100 years ago, and to commend the work of the two Marconi Wireless operators Jack Philips and Harold Bride in saving over 700 lives.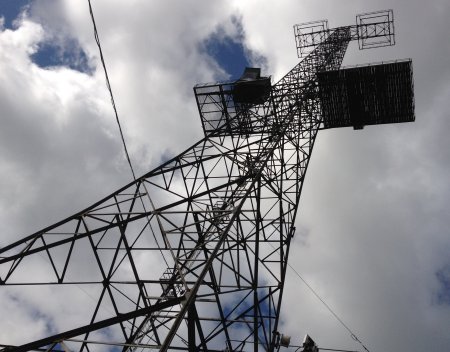 The 40 metre transmissions were made using a dipole attached to the Great Baddow Chain Home Tower, using a Kenwood rig from Mark M0IEO's caravan. Operations were on 7.095MHz LSB using GB100MWT. Band conditions were very good, and there was a significant pile-up of stations across the UK and Europe trying to work the special event station.
Here is a brief video montage demonstrating the audio pile-up on 7.095MHz:
The first call of the day was Tim, M0TWW, followed by calls from across Europe. The team operating from  the caravan clocked up 210 SSB voice contacts on 40 metres in six hours.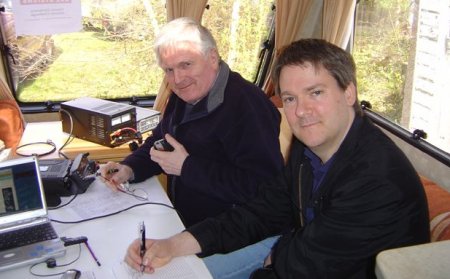 Operating from the caravan were John G1UZD, Murray G6JYB and Andy G1GKN. Logging was looked after by Pete M0PSX with some cover by Luke M6LNT. Other members of the CARS team were working 80 metres and 2 metres. James 2E1GUA, Mark M0IEO, Colin G0TRM and John G8DET were also active on the site.
We wrapped up operations at 1715BST after clocking up 329 contacts on 80m, 40m and 2m on Sunday. Any stations that contacted GB100MWT can apply for a special QSL card that depicts Titanic and the two Marconi Wireless Operators, via the Bureau service.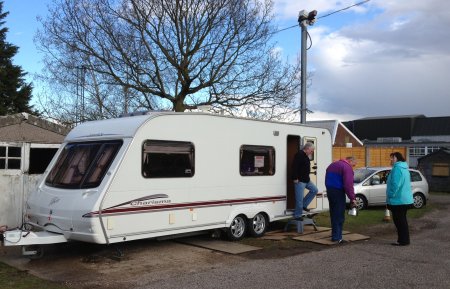 Thanks to Murray Niman G6JYB for arranging today's operation, and to BAE Systems for allowing CARS to operate from the Great Baddow site.
For more details on this weekend's operations, go to the CARS website at www.g0mwt.org.uk