On Sunday the 4th of February 2018, it was the 33rd annual Canvey Rally, run by the team at SEARS, the South Essex Amateur Radio Society. Here's a short unofficial report:
The team assembled at 8am, after tables had been set up in advance on Saturday. This meant that traders were able to get in and set-up earlier, and those queuing in the cold were allowed in 20 minutes early, at 10:10am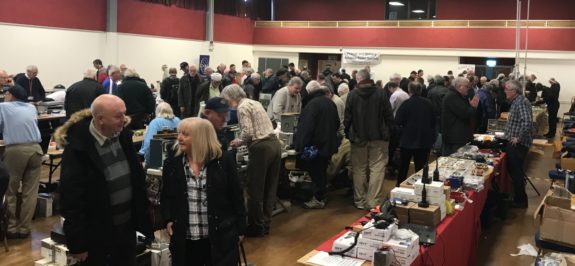 BBC Essex Coverage
A great addition to the event was the arrival of Barry and Liana from the BBC Essex Quest. Essex Ham's met the team before, when they started their quest at the Essex Air Ambulance event in 2017, and getting coverage for amateur radio on BBC local radio is great.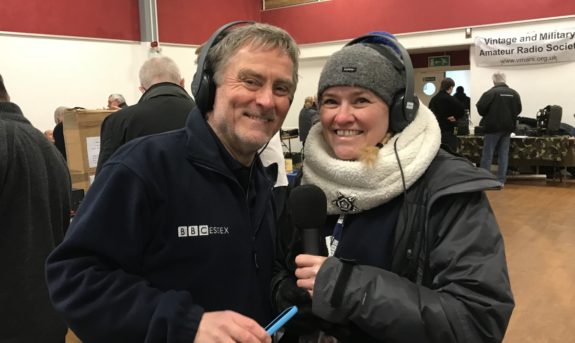 BBC Essex interviewed event organiser Vic Rogers G6BHE from SEARS, and we've included an extract of the interview for the following video review:
SEARS Canvey Rally 2018 – Video Review
Vic was also interviewed on BBC Essex recently – there's a copy in our Canvey Rally 2018 Reminder.
Essex Ham Stand
As our membership is free, we're in the fortunate position that we don't need to use our stand to recruit for members, sell merchandise, or encourage people to sign up to training courses. Each year, we pay to attend the Canvey Rally so that we can chat to our members, offer advice and free handouts, and to demonstrate new things.
This year, we ran a demo of the Raspberry Pi 3 running GQRX software with an RTL dongle – a cheap SDR (as featured in our recent Raspberry Pi SDR article). We also ran our Review of 2017 video (also on a Pi), and had a live demo of our Essex Ham Online radio station (running Radio DJ on a laptop and 4G dongle). We also gave away several handouts, including our new laminated "Quick Reference Guide" (handy for field days). We also had had our signature bowl of mints for stand visitors.
Thanks to everyone who stopped by, including several people we met for the first time, some of our recent Foundation Online students (including Gabor who arrived just as the rally closed), friendly faces from many of the local groups who support Essex Ham, and many people who've popped up on our weekly net and who were along for the first time. Thanks also to Paul G7BHE and Sarah M6PSK for helping to staff our table this year.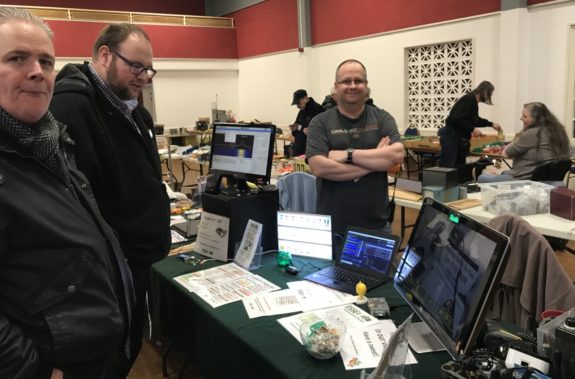 Other Highlights
Nice to catch up with the Essex CW Club, clad in their new outfits: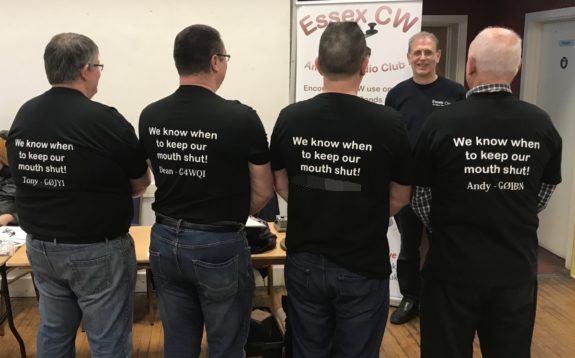 Each year, SEARS make a donation to a deserving group – this time, SEARS made a donation to Essex RAYNET: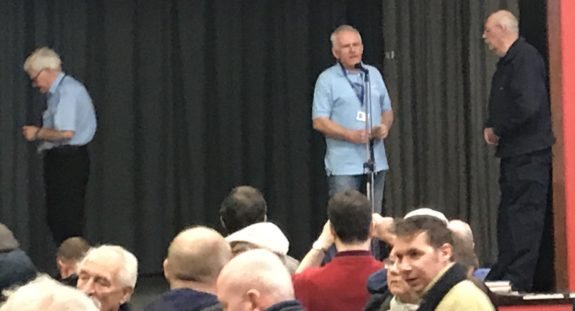 This was the last Canvey Rally to be organised by Vic G6BHE, who steps back this year after many years of hard work in pulling the rally together. Well done on a successful final rally!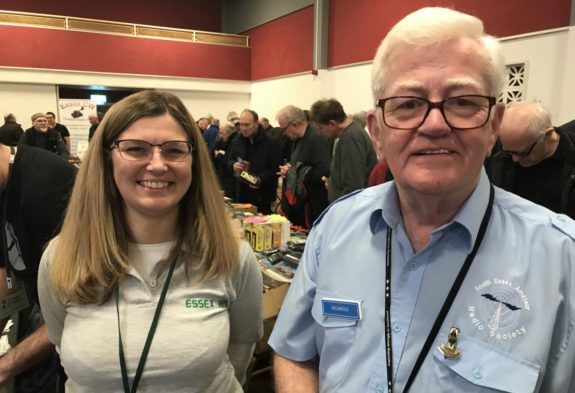 Our youngest member, Kathryn, brought along her Christmas present – her lightbox… which was "edited":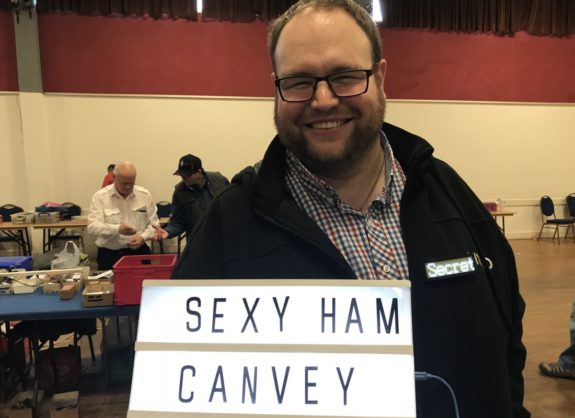 Thanks to SEARS for organising a great rally, and to all who stopped by the Essex Ham stand.
Pete M0PSX
Related Links