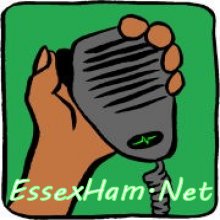 The Essex Ham Monday Night Net for the 5th February 2018 started at 8pm local time on GB3DA, the 2m repeater located at Danbury, near Chelmsford.
Our Monday Night Net launched back in 2011 and is still going strong. Everyone's welcome to join, especially those who've recently got their licence and are looking for help with getting started in the hobby.
If you're new to our Monday Night Net, you can find more information here: Monday Night Net
On this page, you'll find a quick summary of who joined this week's net, and what was discussed.
Net Attendees
Here's the attendance list for this week's net:
Pete M0PSX, Southend (in the chair)
Rachel G6AMY, Grays
Paul M0XMT, Westcliff
Jim 2E0JTW, Hullbridge
Perry M6XPD, Benfleet
Brian 2E0WHB, Chelmsford
James 2E0JBU
Richard M3FHI (Nice to see you on video giving Essex Ham a shout at the weekend!)
Derek M6EDO, Romford
Keith M0KNG, Billericay
John M6XPR, Kent (Just got his callsign, with the help of Foundation Online – Well done John)
Dennis G3OCI, Billericay
Brian G0UKP, Southend (nice to see you at the rally)
Jonathan M6MYZ (Passed in January with TARG and also took our free online course)
Gordon M0WJL, Grays
Mick M6IFQ, Rainham
David M1ECC, Basildon (Back from his break)
Kevin G0PEK, Kent
Steve M0SHQ, Maldon
James 2E1GUA, Chelmsford (JPF)
Jakub 2E0FTX, Southend (Almost made it to the rally!)
James 2E0VYL, Kent
Dave G4MUS, Hullbridge (with handy antenna in the air)
David M0WDG, Kent (unless LOS)
Terry 2E0IPK, Dagenham (Happy Birthday tomorrow and wish you well)
John M6WJM, Dartford
Paul G7BHE, South Woodham (PFJ)
Kristian M0SSK, Basildon (PPF)
Zena M6KZP, Basildon (Just the one!)
Topics for the evening, as follows:
In tonight's net, here's what was discussed:
The Canvey Rally (well done to all involved)
Dealers
Projects with Raspberry Pis
Recharegable batteries
The BRATS rally in Kent towards the end of Feb
Brian
Two points, two flats and a packet of gravel
An impressive 29 people on the net tonight. Another very busy evening in the chatroom too, with lots of interesting chat (some not suitable for TX!)
The round of finals completed at 2215 and then again just after 2300 (best not to ask!)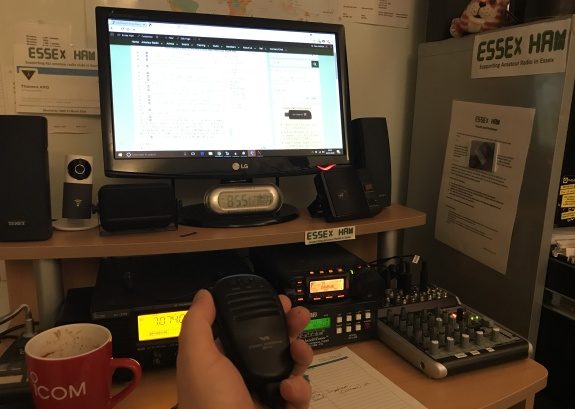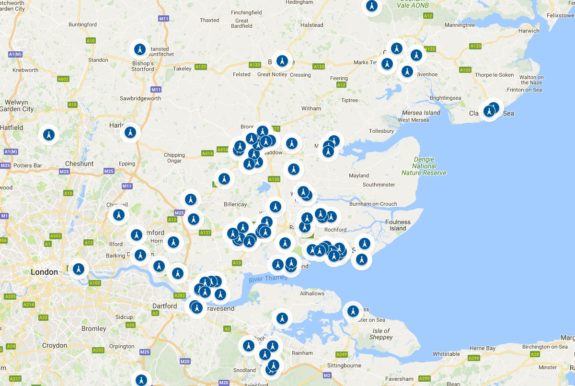 Got a comment about this week's Monday Night Net? Please add it below.
Thanks & Disclaimer
Essex Ham would like to thank the Essex Repeater Group for allowing us to use the GB3DA for our weekly net. This repeater, together with GB3ER, GB3DB and GB7ZP are managed by volunteers. ERG would appreciate your support which can be by membership or donation, online at www.essexrepeatergroup.org.uk.
Please note that the Monday Night Net is recorded for the protection of our participants. Audio from repeaters around the UK, including GB3DA, may be streamed online and via web SDRs.
The views and opinions expressed by participants of the Monday Night Net do not necessarily reflect the views of Essex Ham.
And again, in Klingon…
Essex Repeater ghom maHvaD gb3da repeater lo' chaw' qatlho' vIvut essex ham. membership donation website pagh ghaytan chaH.
ta nets participants protection. chaq streamed vo' uk repeaters audio online. essex ham wej vaj mangghomDajDaq wIj je vuD vIHutlh jIH. Qapla'!
Monday Night Net – Related links
#SBBT