After the end of a very long day for many, here's our look back at the 30th annual Canvey Rally, held by the hard-working team at SEARS.
Sunday the 1st of February 2015 saw the doors opened to a very long queue of patient amateurs after several hours of setting up, and several months of planning by the team at the South Essex Amateur Radio Society.
Despite the warnings of snow and bad weather, conditions were good – although a little chilly for those turning up before the doors opened, queuing to be the first in, in scenes reminiscent of queues for new Apple products…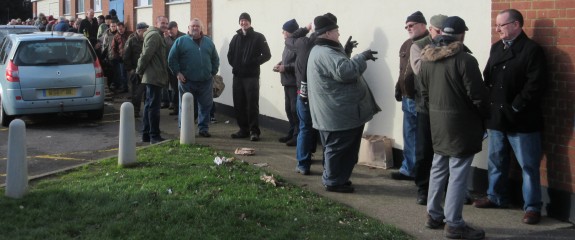 Inside, both the large and small halls had been fully sold-out, with a good mix of traders, clubs and individuals selling everything from diodes to dipoles, and LEDs to laptops.
SEARS Canvey Rally 2015 Video Review
Many of the regular rally attendees were there, such as Waters & Stanton and the RSGB bookstall, the regular rally merchants who travel across the country to all of the rallies, plus some new merchants such as Jim 2E0JTW and his callsign badge-making service (as seen at Skills Night), as well as component & accessories venture Ham Goodies.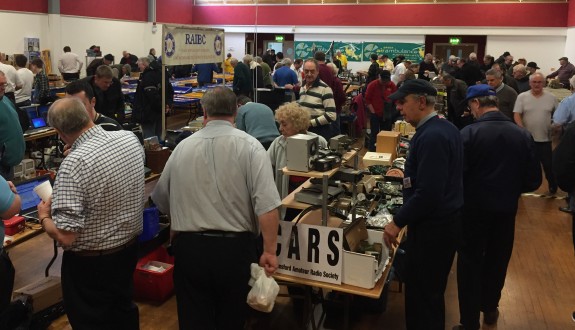 Being the 30th Canvey Rally, SEARS held a special raffle to raise money for the Essex Air Ambulance – Some great prizes were on offer, kindly donated by numerous benefactors, including a Weather Station, a Lenovo Tablet, a Baofeng VHF/UHF Hand held, a Roberts clock radio, £50 of components, plus an RSGB book. The Rally Raffle was drawn by Steve M1ACB, the RSGB's Region 12 Regional Manager.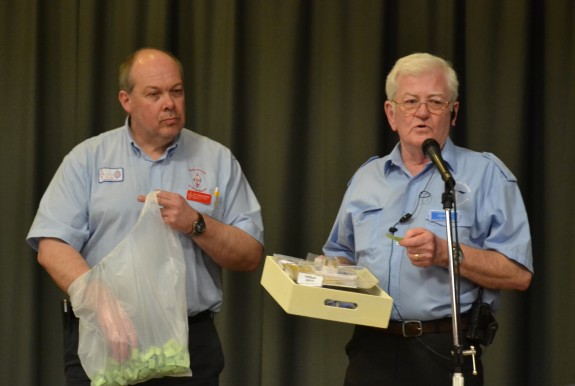 A good amount of money was raised for our local air ambulance, who were also at the rally selling merchandise and raising awareness for the excellent and vital service offered by Essex Air Ambulance.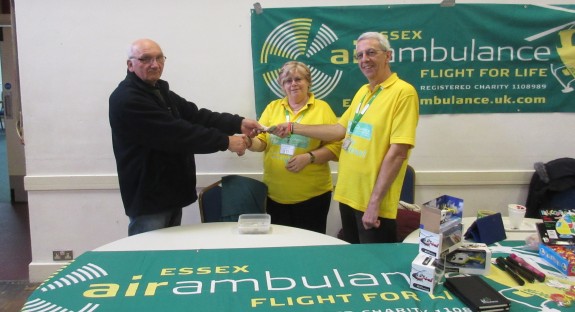 Another celebration at the event was the 40th birthday of the Essex Repeater Group, with ERG committee members Murray G6JYB and Clive G1EUC starting a sing-song before cutting a cake – Expect this to feature on our Canvey Rally video due in the next couple of days!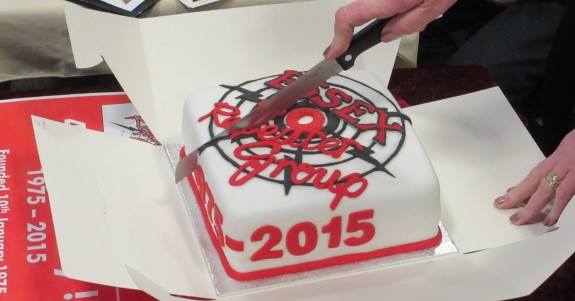 As always, the bacon sandwiches, tea and coffee were very much sought after, especially after queuing in the chilly winter weather – Very well done to the hard-working girls and guys in the kitchen for keeping everyone well-fed.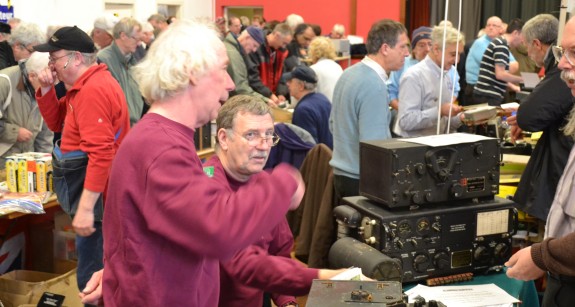 Essex Ham had a table for the first time, in response to comments from some of our regulars, and you can find out more about what we were up to at the rally here: Essex Ham at the Canvey Rally 2015.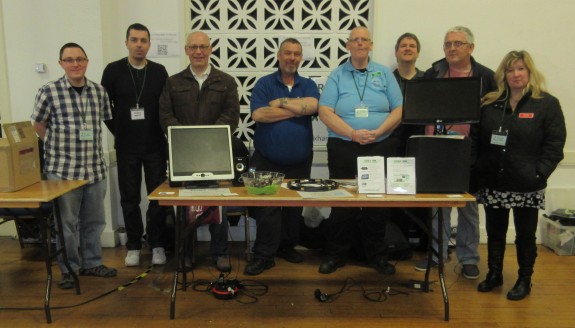 A great day – Hopefully everyone attending enjoyed the event – whether you were there to pick up a bargain, catch up with friends old and new, our just immerse yourself in radio for a few hours – hope it was a good one for you.
Related Links