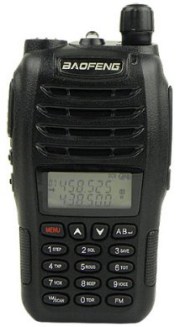 Here, we take a look at the latest in the series of low-price 2m/70cm amateur radio handhelds from China, the Baofeng UV-B6. This is what the Baofeng UV-B6 has to offer:
2 metre / 70 cm transceiver
Covers 136-174MHz and 400-470MHz
Power: 5 watts
Works with UK repeaters (CTCSS tones)
Dual-watch and scanner
Programmable using optional PC cable
FM radio and torch
At the time of writing, this is the latest in the series of Baofeng handheld amateur radio transceivers, which started with the popular Baofeng UV-3R
Availability
For many of us in the UK, the way to get hold of Baofeng radios has traditionally been via the various eBay stores in the far East. You can get the UV-B6 via eBay at a decent price, but we picked up ours from a UK seller on Amazon – No need to wait weeks for airmail from Hong Kong… ours arrived in two days.
Baofeng UV-B6 Review
We've chosen to put together a video review of this particular Baofeng – please take a look:
So far, the Baofeng has proven itself to be a decent budget radio. It feels well constructed, and is a comfy hand-hold. The supplied dual band antenna is adequate for the job, but results can be improved by swapping this out, or connecting to car / loft / rooftop antenna. Note that the SMA antenna connector gender is different to that of the previous Baofeng models, meaning that
connecting to other aerials
isn't as straightforward.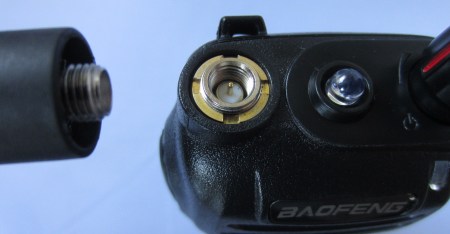 For those on a budget, or looking for a spare handheld, this is well worth consideration, especially given the £30 price tag.
Programming Repeaters
This can be done manually from the radio's front panel, and the manual is adequate at explaining the process. You may find it faster and easier to program repeaters with the optional USB programming lead (UV-B6 USB Lead from Amazon):

As requested from some of our site visitors, we've now put together a short review of how to program repeater settings into the Baofeng UV-B6 – See Programming a Baofeng UV-B6 with settings for GB3DA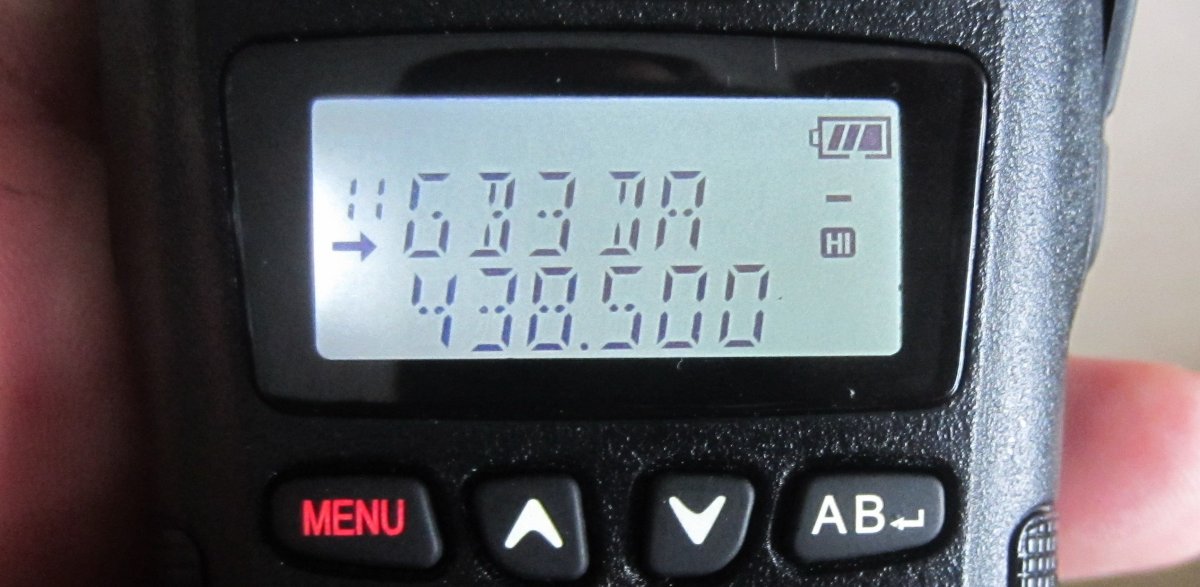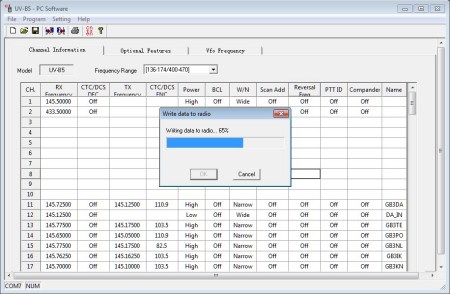 In summary, we're impressed with this little radio. It's solidly made, seems to behave well, and does a better job than our previous Baofeng models.
Baofeng UV-B6 Specifications
According to the manual, here are the specs:
Dimensions (no aerial): 120 x 60 x 38 mm approx
RF Output Power: 5 Watts
Battery: 7.4V / 1800mAh
Spurious emissions: less than 7.5uW
Sensitivity: -122dBm (at 12dB SINAD)
Spurious response: 65bB
Receiver current: Less than 380mA
Supplied with the Baofeng UV-B6
As you'll see from our video review, the box contains the radio, the 1800mAh battery, a belt clip, docking station, mains charger (with UK adapter), aerial, hand strap and a manual. No headset/earpiece was supplied, despite being shown on the Amazon listing.
Related Posts