Chatting with some of the chaps at the weekend during the CARS SOS Radio Week, the subject of stats came up. As suggested, I've pulled together a few bits of information captured in 2014, for those interested in stats, maps and numbers:
Essex Ham Net 2014
A total of 40 nets were held in 2014 – most of the missing weeks of course due to the Skills Night which take place on a Monday Night Net night. The idea of a live net from Danbury never took off. Here's some other info:
Total callsigns taking part: 142
Average participants: 15
Record attendees: 23 (14 July 2014)
Top Five Participants: James 2E1GUA (who didn't miss a single net), Nick M0NIB, Charlie M0PZT, Ricky M6DII and Rob M0KCP
Also of interest… 57% of Monday Night Net participants were either Foundation or Intermediate licence-holders.
For more on the net, see our Monday Night Net page – We now stream online and have a chatroom running while we're on-air.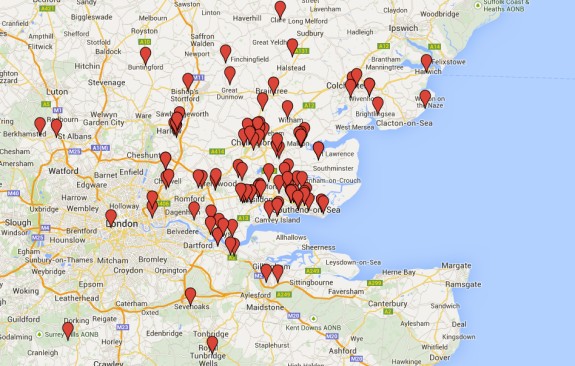 Skills Nights 2014
The CARS Skills Nights launched in January 2014. Here are some numbers:
An average of 43 attendees across the 11 Skills Nights in 2014
Highest attendance in 2014 was 62 people (November 2014)
Total unique visitors: 136
Find out more about the Skills Night here: Essex Skills Night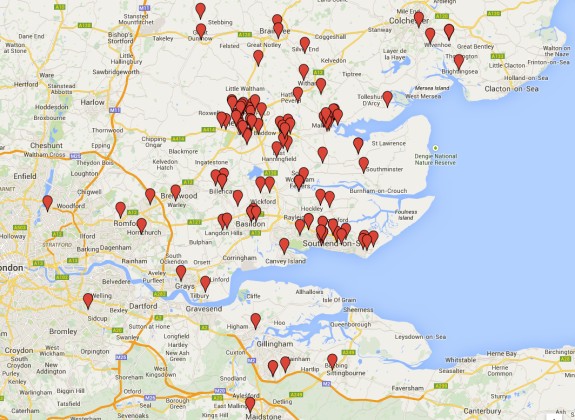 Essex Ham Members
Thanks to everyone who's signed up over the last twelve months, submitted articles, answered questions, attended events, or supported Essex Ham.
Here's a map showing our members: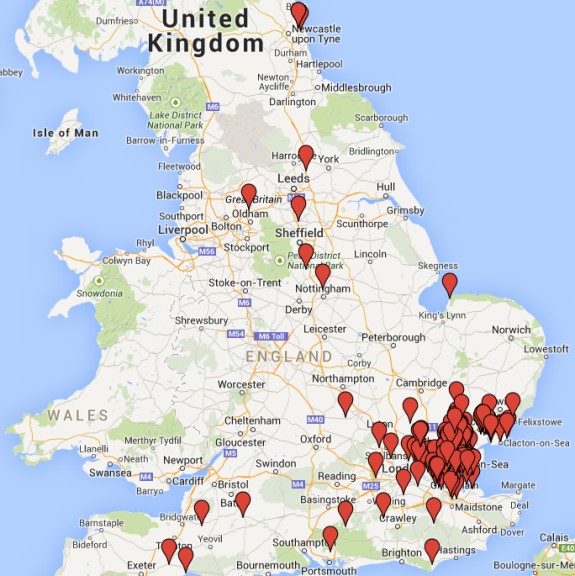 So there you go. Now you know!
Related Links