Fancy a free inspection by the lads at Waters & Stanton in Hockley? Form an orderly queue on the 8th of March!
Dr. Steve and Dr Mark will be available all day to probe your poorly power supply, test your temperamental tuner and investigate your ill icom – Sorry, struggling to stretch out the alliteration on that last one.
If you have a piece of equipment that might be in need of some TLC, then bring it along to their Hospital Day on Saturday the 8th of March 2014 – at the Waters & Stanton HQ, 22 Main Road, Hockley, Essex SS5 4QS
No appointment is necessary, but note that you'll only get a free inspection, not a free fix… repairs are charged at normal rates.
From the event's flyer, note that they will apparently inspect ANYTHING… so perhaps there is an opportunity to get creative here lads and lasses. Don;t know about you, but I take that statement as a challenge!!
If you can think of anything you'd like to bring along for inspection, add a comment below…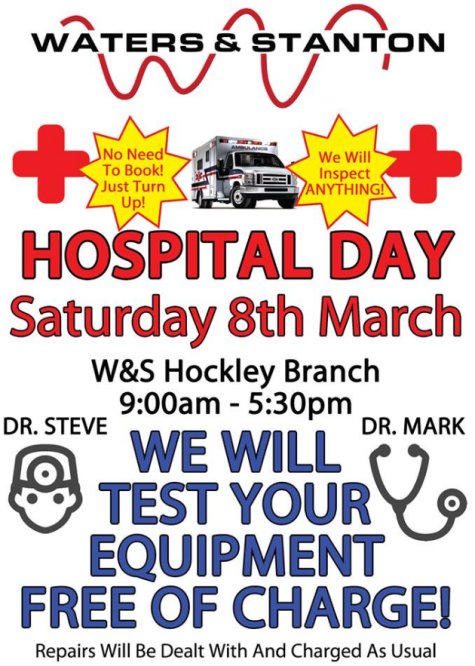 No word yet on who will be wearing the nurse's uniform on March the 8th though…