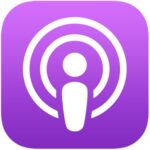 If you're interested in amateur radio, you might be interested in subscribing to one or more of the various UK amateur radio audio podcasts out there. Podcasts can be automatically downloaded to your computer, tablet or smartphone, for you to listen to at your convenience. It probably won't surprise you that Essex Ham runs a podcast.
We couldn't find an up-to-date list of UK amateur radio audio podcasts online, so we thought we'd create one!
If there's one we've missed, let us know in the comments below.
UK Ham Radio Podcast List
Honorable Mentions
Radio Emma Toc World Service – An excellent shortwave radio show produced by Essex-based radio amateur Jim 2E0RMI
Digital Planet – BBC World Service technology show, presented by Gareth Mitchell M7GJM (trained by Essex Ham)
FrequencyCast – Not as regular as it used to be, this 30-minute show is a tech podcast presented by Pete M0PSX and Kelly M6KFA, and often featuring ham radio