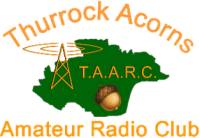 The June 2015 meeting of the Thurrock Acorns Amateur Radio Club took place on Tuesday the 16th, and was on the subject of oscilloscopes and how they can help members of TAARC. Thanks to TAARC for sending over this report:
This month's meeting of the Thurrock Acorns Amateur Radio Club held in Grays recently focused on oscilloscopes and how to use them. The main purpose of an oscilloscope is to present a pictorial representation of an electrical signal as it varies over time. TAARC member Steve G4HXY introduced the topic by explaining what an oscilloscope can do and then proceeded to show via diagrams how to connect the oscilloscope up to the piece of radio equipment under test.
After the explanation, he then switched on an oscilloscope that he had brought and started to put some of the theory into practice so club members could see the picture that appeared on the screen of the oscilloscope when it was being used. Following the presentation members were able to experiment with the equipment with Steve answering any questions that arose.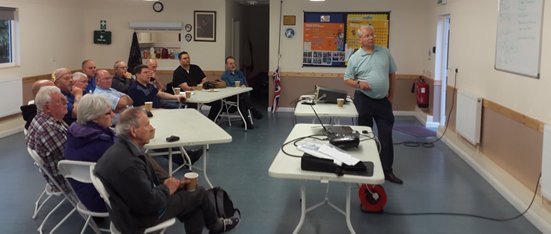 Nick G4HCK, Chairman of Thurrock Acorns said: "Steve had set the presentation at the correct level so all members benefited from the presentation whether just a beginner or advanced in the field of electronics"
The picture shows Steve G4HXY explaining how to use an oscilloscope to members of the radio club. On the table is an oscilloscope which Steve used to demonstrate how they worked.
For more information on TAARC, go to www.taarc.co.uk
Thanks to the team at Thurrock Acorns for submitting this story.
Want to promote your club's activities on Essex Ham? Get in touch
Related Links