Thanks to the team at the Thurrock Acorns for submitting the following story:
The Essex Wildlife Trust (EWT) and the Thurrock Acorns Amateur Radio Club (TAARC) joined together to run a radio station at the EWT, Thameside Nature Park, Mucking location on Saturday the 20th of August 2016.
The station was set up in the visitors centre and attracted quite a few visitors despite the changeable weather conditions. The impressive visitors centre is built on a former landfill site and has superb views over the Thames Estuary and the Mucking Flats. It is an ideal place to watch ships as they pass while having a cup of tea in the cafe. There is also a wonderful area where you can walk and observe nature in its natural habitat. During the day the radio operators were kept busy talking to both local and overseas amateurs.
The picture shows a member of the EWT team (Robert) examining the microphone to see what all the different buttons did. Before this Robert had spoken to another amateur over the airwaves.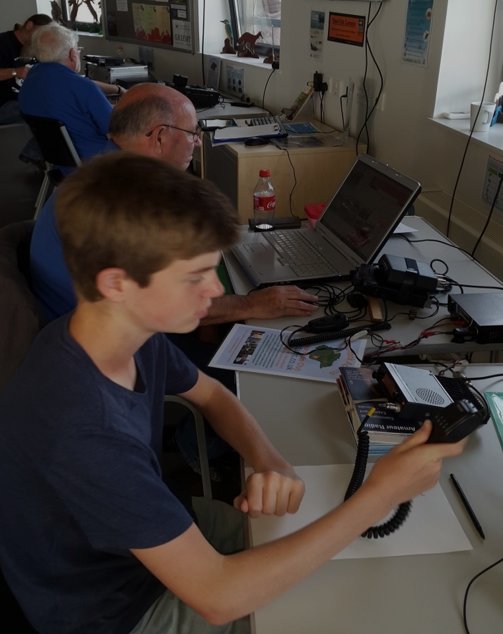 Nicholas Wilkinson chairman of the TAARC said
"Despite the weather the day had been a huge success and we hope the people that visited enjoyed finding out about amateur radio".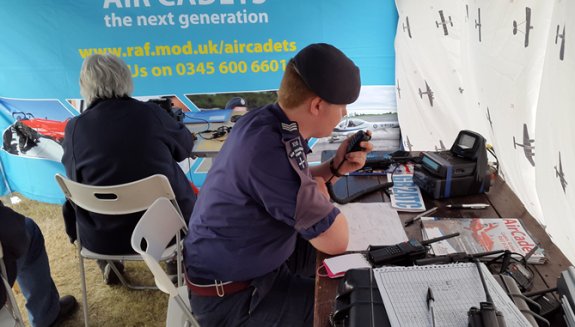 Thanks to the team at Thurrock Acorns for submitting this story.
Related Links
Involved with a club in Essex? We can help to promote your club's event to the amateur radio community. Send us your events news, and we'll help to promote your event to amateurs from across Essex and beyond. If your club's events aren't being featured, get in touch with Essex Ham, or find out more about how Essex Ham supports local clubs.