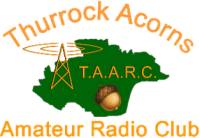 Thanks to the team at Thurrock Acorns for submitting the following report on their recent club night:
At the recent Thurrock Acorns Amateur Radio Club (TAARC) meeting held at the 1st Grays Scout HQ in Grays, a member of the Essex Repeater Group (ERG), Murray Niman G6JYB joined the meeting and explained how the ERG started and the service it provides to amateur radio operators.
The ERG came into existence in 1975 and its aim was the provision of radio repeaters (booster stations) and beacons in Essex. Murray explained that when an amateur was driving around the county using his radio equipment, while using hands-free equipment, some transmissions would have a limited range (distance). To help overcome this problem the ERG found a location in Essex and set up a repeater station to help increase the distance that the transmitted signal would travel.
Today both mobile and amateur radio enthusiasts operating from their home make use of the repeaters. The ERG is manned by volunteers and at the end of the presentation, TAARC presented ERG with a donation to help them to continue to provide the free service to any licenced amateur.
The following photo shows Murray G6JYB starting his presentation on the Essex Repeater Group: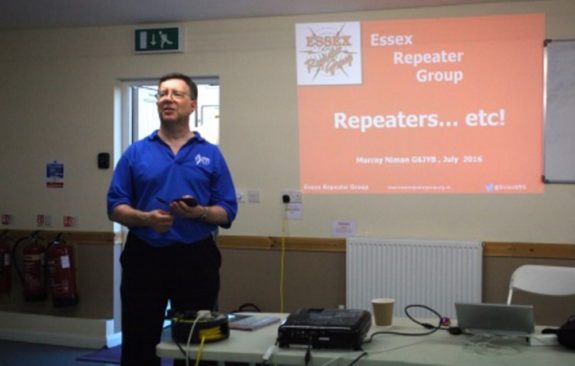 Thanks to the team at Thurrock Acorns for submitting this story.
Related Links
Involved with a club in Essex? We can help to promote your club's event to the amateur radio community. Send us your events news, and we'll help to promote your event to amateurs from across Essex and beyond. If your club's events aren't being featured, get in touch with Essex Ham, or find out more about how Essex Ham supports local clubs.