On Saturday the 18th of June 2016, the Thurrock Acorns ARC (TAARC) supported Museums On The Air, by activating the Davy Down Pumping Station. Here's a report provided by TAARC:
Last weekend, the Thurrock Acorns Amateur Radio Club (TAARC) joined forces with the Davy Down team and took part in the 'museums on the air' worldwide radio event. The goal of the event was to raise the profile of museums/monuments locally and at the same time find other likeminded people around the world and put the locations in contact with each other via the media of amateur radio. During the day the radio team spoke to other stations located in Germany, Luxemburg, Italy as well as radio stations located at museums within the UK.
Davy Down located close to North Stifford is an area where you can explore the country side and see some of the wildlife that still lives in Thurrock. The area was opened to the public in 1993 and on site there is a very impressive pumping station, which visitors can explore. Located nearby is an impressive railway viaduct across the Mardyke Valley which dates from 1892. There are areas where you can walk, have a picnic or just simply relax. The Davy Down Warden Steve Mitchell is on hand and will always try to answer any questions relating to the site.
After the event Nicholas Wilkinson G4HCK, Chairman of the radio club said:
"'Despite minor issues the whole day went very well and we hope to be able to join in the event next year. We would like to thank Steve Mitchell for all his support during our visit"
The picture shows Stella G0EKP a member of TAARC speaking to a station in Germany using the Morse key.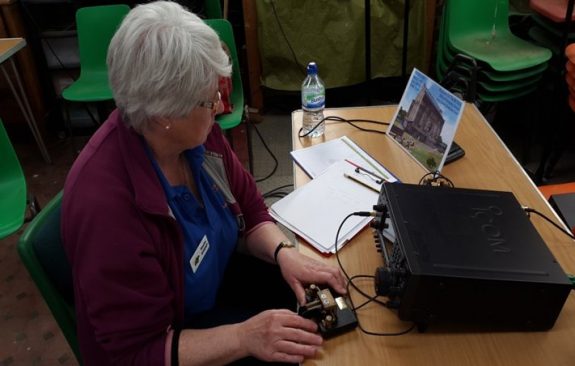 The following picture shows the pump house where the radio station was located.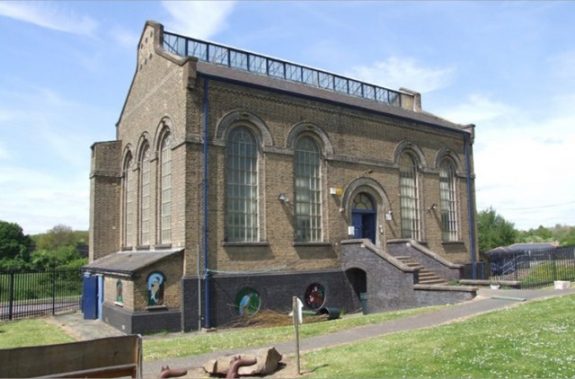 Thanks to the team at Thurrock Acorns for submitting this story.
Related Links
Involved with a club in Essex? We can help to promote your club's event to the amateur radio community. Send us your events news, and we'll help to promote your event to amateurs from across Essex and beyond. If your club's events aren't being featured, get in touch with Essex Ham, or find out more about how Essex Ham supports local clubs.