Sunday the 31st of May 2015 saw the launch of SXHAM1 – A high altitude balloon launched by Essex Ham member Chris Stubbs M6EDF.
The launch took place just after 1:30pm on a rather breezy afternoon at Shoebury East Beach, as part of the group's informal get-together (See: May 31st at Shoebury East Beach).
Take a look at the following video to see the launch of the SXHAM1 high altitude balloon.
SXHAM1 – High Altitude Balloon Launch
High Altitude Balloons (HAB) are lots of fun – they're great to see being launched, involve lots of technological experimentation, and although not a pure amateur radio activity, is something enjoyed by many hams who use their equipment to provide a tracking network.
SXHAM1 was a latex helium-filled balloon with a radio tracker and GPS unit, and is one of many successful flights launched by Chris. You can find out more about Chris's flights here: chris-stubbs.co.uk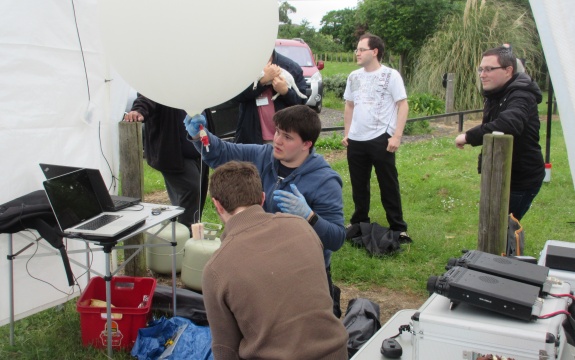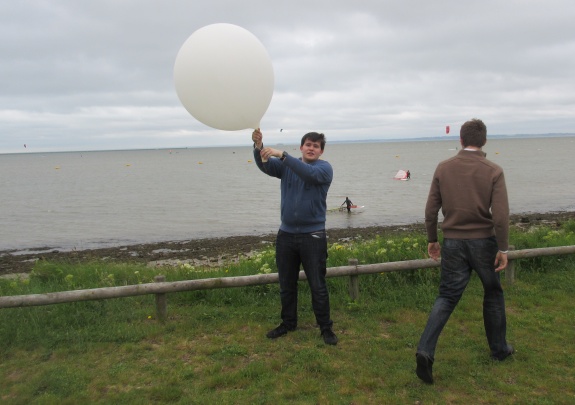 The YouTube video shows the launch, including a shot of the gathered crowds taken by newly licensed Dean Sullivan using a drone – Dean passed with SEARS just a few days prior to the balloon launch.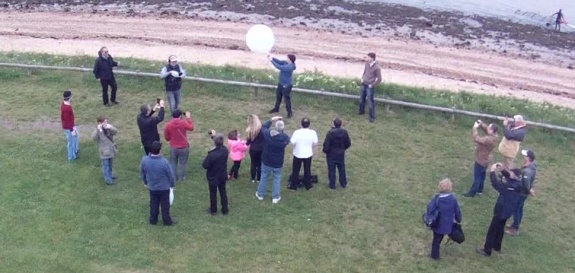 The launch was filmed by Bob and Nick from TX Factor, an online TV show dedicated to amateur radio, and the feature is intended to be used to promote HAB and amateur radio to youngsters – Keep an eye on www.txfactor.co.uk to see Chris and the balloon launch in a future show.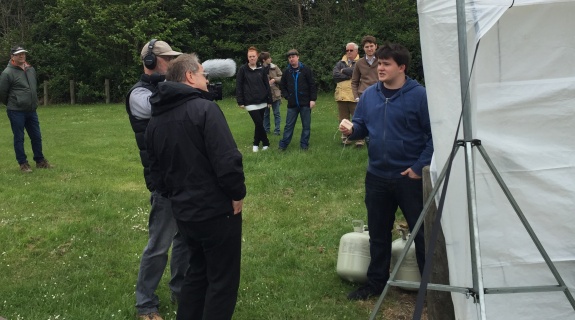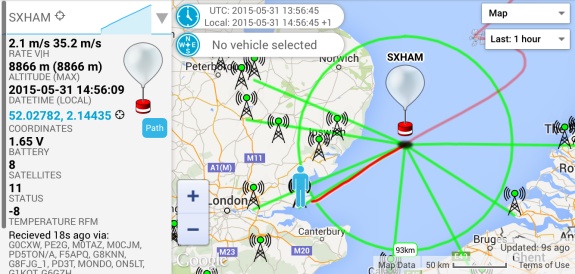 The end of SXHAM1
The balloon finally ditched in the North Sea after flying for over 3 and a half hour. Tracking shows that the balloon reached a height of 87,500 feet, and travelled about 240km NE of the launch point.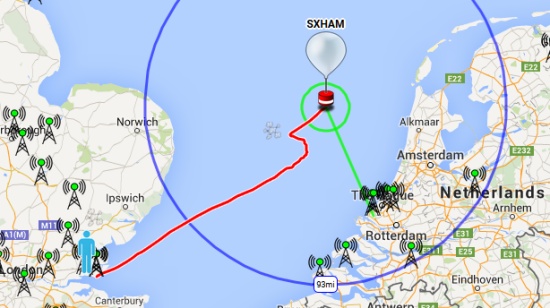 Thanks to Chris Stubbs M6EDF for launching the balloon and helping to promote HAB and the hobby to the next generation of radio amateurs. Check out the following links for details on High Altitude Balloons and tracking.
Related Links