A reminder that Sunday the 23rd of April 2017 is St George's Day. To celebrate England's national day, a group of patriotic Essex Hams will be operating all day with the callsign GB1STG from Galleywood Common.
The event, now in its 4th year, is organised by Charlie M0PZT, and is a great opportunity to play radio in the field and get some experience of outdoor amateur radio in action. All are welcome, and visitors to Galleywood field days are rarely disappointed!
We are planning to have several stations operating on HF (SSB and CW) as well as a 2m station. This is a great opportunity to enjoy some radio at a noise-free and high location: HF is quiet and VHF goes for miles – so if you have kit, please bring it! We have band-pass filters for 40/30/20/17m so multiple HF stations can run together.
For those with a Foundation/Intermediate licence, the special GB callsign allows you to operate with "Full" licence privileges.
If you've always wanted to try HF, set up a station, or get started with /P, then this is the event for you. Assistance with station assembly and operating will be given, as needed.
The aim is to be set up and on-the-air from 10am on Sunday until around 6pm.
All are welcome, regardless of club affiliation, the location is great for walking (150 acres) and the pub does a good lunch (12-2).
At the time of writing, the weather reports a dry but cloudy day, so fingers crossed. Cover is available if the WX turns.
Location: Close to Horse & Groom Pub, The Common, Galleywood CM2 8PJ (Map)

Time: 10am to approx 6pm, Sunday 23rd April 2017
Charlie M0PZT has been running the event since 2014, and it's proved to be a very popular outing – it's ideal for newcomers to the hobby keen to get their first taste of a special event station, setting up an HF or VHF station in the field, or just soaking up the /P atmosphere.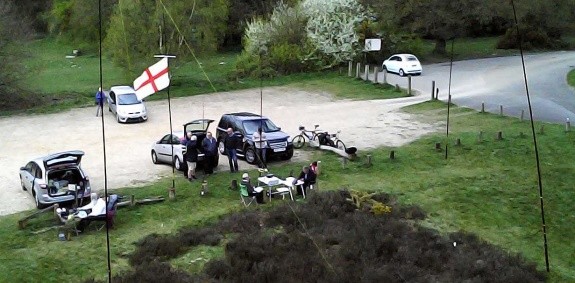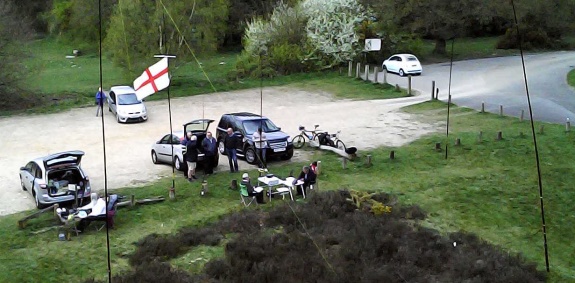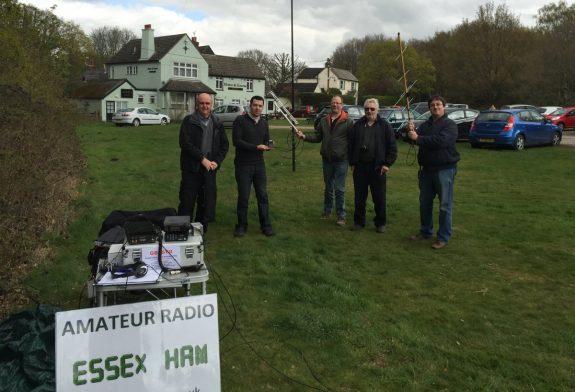 On the day, expect live updates via Facebook and Twitter, but ideally, come down and play radio!
For more on the event, go to GB1STG at m0pzt.com
Related Links