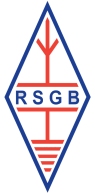 The September 2015 issue of RadCom, the RSGB's monthly magazine, will in the hands of RSGB members in the next few days. As always, we take a quick look and see which Essex amateur radio activities and amateurs have made it to the pages of RadCom. Once again, Essex has had a bumper month, with a spread over three pages.
A PDF of the news section and the Around Your Region section is available on our site – See: RSGB Around Your Region PDFs.
In the main news section of the next Radcom: A RadCom, redesign, the CDXC AGM, 60 years of the GB2RS news service and details of the RSGB Convention
Around Your Region:
Here's a quick look at what gets a mention in the September 2015 "Around Your Region":
Chelmsford ARS: A report on the Summer Solstice & the July society meeting
Essex Ham: A report on the July Shoebury East Beach outing, a feature on the River Crouch Festival, and an update on our Foundation Online course.
Harlow & DARS: It's been a while since the Harlow club has appeared, and the picture we snapped on our visit last month features in this issue.
South Essex ARS: A bumper month for SEARS, with features on: Armed Forces Day, July's Canvey Yacht Club event, July's talk by Steve 2E0UEH on aircraft, Foundation training success and the contact with DL8DJM/AM in July. The SEARS GB2BM event also gets a mention in the front of the magazine for September's GB2BM event.
Thurrock Acorns ARC: A busy month too for TAARC, with reports on their Thurrock Scots Condovers Camp event and the Essex Wildlife Trust special event station
Morse in Essex: Classes start in September – Contact Andy G0IBN for details
HAB in Essex: A mention of Essex Ham member Chris M6EDF's two balloon launches, plus an aerial photo
If you want to read the articles in full, without having to wait for your copy of RadCom to pop through your letterbox, take a look in the Essex Ham RadCom Club Newsletters section for a PDF version of the 'Around Your Region' section.
Involved with a club in Essex? We'd like to see even more of the local clubs appearing in Radcom. Send in your articles to Radcom, and whilst you're at, send us a copy to promote what you do!
Handy Links