The popular data modes Reporting website PSKReporter is still down as of Saturday 19th July 2014. We've had a couple of messages asking for any info that we have (Thanks Steve and Jakub), so we've done some digging and here's what we know.
It looks like the server went down on the 7th of July, and will hopefully be back up soon.
The site is hosted and run by Philip N1DQ – He's away on holiday and his server (in a basement at home) is not accessible until he gets back. Looks like his server may have been the victim of storm activities.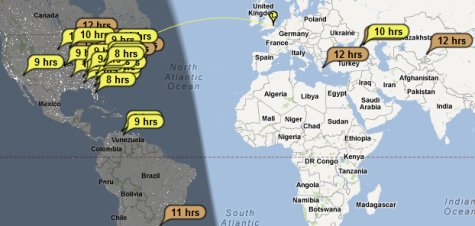 If you're looking for an alternative, try http://hamspots.net/ – You don't get the impressive map view that PSKReporter users are used to, but you can see PSK31, PSK63 and JT65 spots, as well as other data modes. Note though that as it gets much of its information from PSKReporter, it's not as comprehensive as usual.
Good luck to Philip in getting the very useful PSKReporter back online speedily!