In 2019, members of the Essex Ham team helped Gareth Mitchell, a newcomer to the hobby, to get his Foundation licence. Gareth is a presenter for the BBC World Service and hosts a radio show called 'Digital Planet'.
Gareth studied for his Foundation exam using Essex Ham's Foundation Online course, and also took his RSGB exam online, as opposed to the paper-based exam system.
If you're not familiar with how the potential amateurs are now studying online and taking online exams, you might be interested in the following interview with Gareth about the steps that he took to get his first amateur radio licence:
Gareth

M7GJM

from the BBC gives his impression of online learning & exams:

Since getting his licence, Gareth M7GJM has been mentioning amateur radio in his BBC World Service show, most recently, featuring how radio hams in Australia have been helping with emergency comms. The show broadcast on 14th January 2020 features the WICEN HAM Radio operators who are providing emergency communications when mobile masts and internet connections are disrupted and measuring air quality using low power networks. Listen online: Digital Planet 14 Jan 2020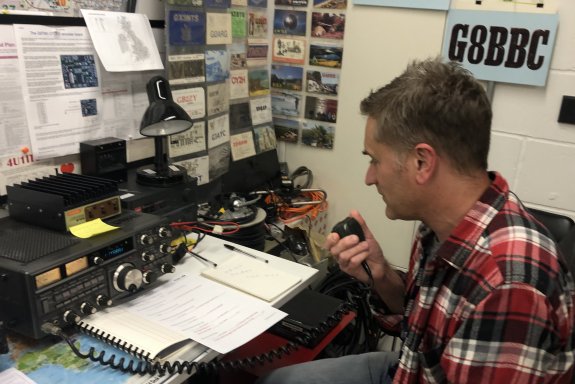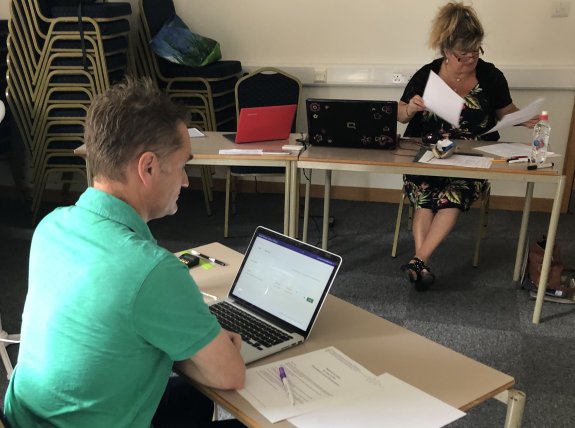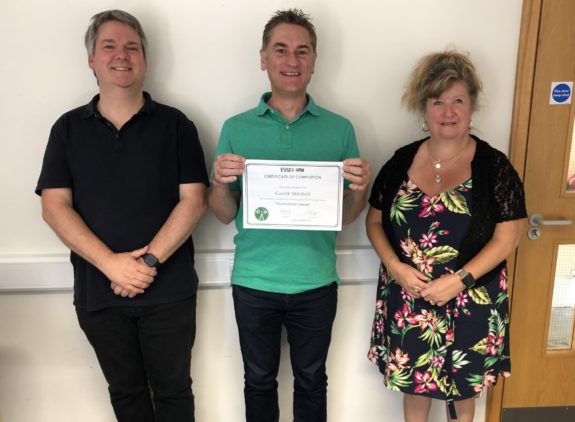 Practicals
In the comments section below, we've had a comment about the lack of practicals. We thought it was pretty clear from the videos of Gareth doing the practicals, that there was a practical part to the Foundation course, and Gareth completed them. For the avoidance of doubt, the station build, dipole tuning, Morse appreciation and VHF & HF QSOs were all completed at BBC New Broadcasting House in London under the watchful eye of two registered assessors. As well as being featured in the video, here are some stills of the practicals being completed – click for full size. Hope that clarifies!
Thanks to Andrew M0ONH, Dorothy M0LMR and Richard G7OED from Essex Ham, and to Jonathan M5AEO from G8BBC, for helping Gareth to get his Foundation licence.
Related Links