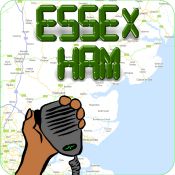 When I started this site back in 2011, it was always intended that Essex Ham would be used to help new people get into the amateur radio hobby, and be able to take their first steps with confidence. Key to that aim was the Monday Night Net, which is a friendly place for new M6s who've just passed to come on the air, ask questions, gain confidence, and make friends with other local amateurs of all levels.
Over the last two years, with help from others, a lot of information has been collated on this site, which has proven to be a big help to newcomers, as well as more experienced radio amateurs. Some of the more keen-eyed regulars will have noticed some changes to this site in recent weeks, and if you're new to the hobby, we're hoping these changes will be of real benefit to you. Here's a summary:
Essex Ham Community
The website has been updated to make it a lot more interactive. You can create a free account which lets you interact with all sections of the site – forum, chatroom, group emails, members list, file downloads and archives. More services will be added in the coming weeks, and members are already voting on what they'd like next (see our new features survey).
It's hoped that these new features will help Essex Hams to communicate, share information and stay in touch. You can sign up here: Essex Ham Membership – Of course, there's no charge. More info
Getting Started Guides
These have been around on the site for a while, but these have now been collated into a single place, our new Getting Started Guides section. You can view these guides on your web browser, or print off a one-page PDF file on each topic.
We'll be adding more of these shortly. If there's a guide you'd like to see, let us know in the Foundation Next Steps Poll. If you're interested in helping to write a guide, please let us know.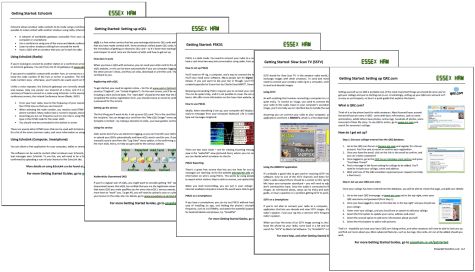 Suggestions?
If you're new to the hobby, we'd love to hear from you – if you have a question, or need some help, you can bet others are in the same boat, and by helping out here on Essex Ham, we can help others across Essex and beyond.
The future of amateur radio depends on new people coming into the hobby, and staying in the hobby. We want to help to make that happen. Please add a comment below, ask a question in our forum, send us an email, or speak up on the Monday Night Net… how can we help?
If you're new to the hobby, please join the community (or alternatively, sign up to our mailing list)
Thanks for reading,
Pete M0PSX