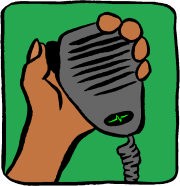 Just wrapped up another unofficial Newbie Net on GB3DA last night. Thanks to everyone for taking part and for a few lively discussions
Start time tonight was 7:55pm, and we wrapped up at 11pm – I logged 11 contacts tonight, and here is the roll call:
2E0PSL – Pete in Southend
M6KEB – Mike, mobile on Canvey (with a Kindle co-pilot)
M1EEL – Mick from Erith, Kent
M6BCK – Tom from Tiptree (soon to be satellite spotting)
2E0OVF – Steve in Maldon (Waiting for an ARISSat-1 QSL)
M6BBM – Martin in Hastings (with live video)
G1KPS – Brian from Canvey
M6PSK – Sarah from Southend
G0RNU – Neil in Tilbury (with live video)
G0DBY – Gary in Brentwood (with QSL wallpaper)
G7WCM – Keith in Basildon
G1ILG – Brian in Thaxted
Quite a lively discussion tonight, with topics including:
QSL time lags – Paper vs eQSLs
One for the ladies, BYLAMA (British Young Lady Amateur Radio Associate)
Tuning in to satellites and the ISS
APRS from a mobile phone
Antennas for use on a van
Issues with QRZ.com database
Plus contesting, 2 metre SSB, Intermediate course construction projects and D-to-A converters
We also learnt that GB3DA is known by some as Daphne, and that many contributors eat during the nets.
eQSLs have been sent to all logged contributors. Thanks again to all who took part and shared with the group.
If anyone has any suggestions for topics for the next informal "newbie net" – please add a comment below.
73s for now…
More Information