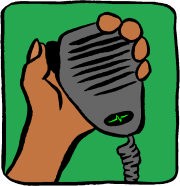 Hi all,
Sorry to report that it looks like we will have to take a break from the Monday Night Net for a while.
Despite the best efforts of the Essex Repeater Group, the GB3DA repeater has not been in a usable state for several months now, and the temporary home of GB3ER hasn't been working as well as hoped. Apologies to all of our regulars, but as you'll appreciate, the problems with GB3DA are out of our control.
The decision to take a break follows the Net on GB3ER on Monday the 1st of July. Only four participants joined in the first 90 minutes, which is significantly lower than when the net was on GB3DA. Each week, we get messages from frustrated participants unable to join the net on 70cm, either due to a lack of equipment, problems accessing GB3ER, or they are outside of the coverage area.
The state of GB3DA
As most of you know, the GB3DA repeater was the home of the Monday Night Net for some time, and attendance of 15 to 20 people was pretty common.
The noise problems on GB3DA continue, making the repeater unusable for our net. Problems have persisted for several weeks now, and we have no information on when the repeater will be restored to working condition. As well as disruption to the Essex Ham Monday Night Net, nets run by other groups in Essex have been affected, including CARS and TARG nets. Here is a comment received on our site during our net this week, which seems to sum up the mood:
"When will GB3DA ever get fixed? It's been playing up since Feb this year. It does not take four months to gain entry to the building,will some one please say what is going to be done if anything,if they don't want to fix it then shut it down for good as it is unusable most of the time. It's sad as this is a popular repeater my grandfather used it when I was a child sad to see it be left in this sorry state"
The last official news we heard was announced at the June 2013 club night of the Thames ARG, where there was a short debate about the GB3DA repeater. Justin G0KSC outlined his theory that the ongoing noise issues are related to the cavities being out of tune (more: GB3DA Noise Issues).
Clive and Norman from the Essex Repeater Group committee confirmed that they are still not sure if the problem is internal to the site, or due to an external influence. The site for GB3DA in Danbury is owned by Arqiva, and the repeater keepers currently don't have access to the building to perform tests or maintenance. According to ERG, getting access to the Arqiva site, may apparently cost the Essex Repeater Group up to £2000, which is just not an option for them at this time.
The Essex Repeater Group site appears not to have updated its members on the problem for over three months now, with a message dated March 2013 stating "ERG is very aware of an issue affecting GB3DA (which may not be a simple squelch issue). Investigations are in hand."
In response to your requests and comments, we're working on a new webpage where we can share information on the current status of GB3DA, to keep Essex Hams up-to-date with the current situation. As soon as any more information is forthcoming, we'll do our best to let you know via Essex Ham. If you have any information to share, or suggestions, please add a comment below, or drop us a message
We've been asked to make it clear that the Essex Repeater Group is run by volunteers. ERG is run by a small team with limited funds raised from its membership.
Next Steps for Monday Night Net?
We have been using the  GB3ER 70cm repeater for some weeks now, but it is apparent that many of our former participants cannot access this repeater. Seemingly, GB3ER lacks the range, and some of you lack the kit or antenna needed to work 70cm.
We've toyed with other 2m repeaters, but none have the ability to cover Essex as well as GB3DA used to. We tried, then abandoned, an Echolink experiment, so that's not an option either.
Rather than let the Monday Night Net dwindle away to nothing tucked away on 70cm, it seems that it may be the right time to park the Monday Night Net, at least until we can find a working 2m repeater that is usable by enough of our participants.
Options including using repeaters in Kent, or making the net less frequent have been proposed, as has switching to an Internet-based net. We're happy to consider all options. Any thoughts? Please add them below…