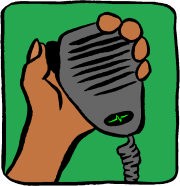 Here's a summary of the activity on the Essex Ham Monday Night Net this evening, Monday 25 March 2013.
Due to a problem with the net's normal home of GB3DA, the net has moved to the Danbury UHF Repeater GB3ER. Details:
Output Frequency: 433.075MHz
Input Frequency: 434.675MHz
CTCSS Tone: 110.9Hz
The net started at 8:05pm on GB3ER, the local 70cm repeater for Essex. For details of the net, see www.EssexHam.net
Here's the attendance list for this week's net:
Pete M0PSX in Southend, in the chair
Jim 2E0RMI in Chelmsford
Tom 2E0TNC in Tiptree
Phil M0IMA
Fred M6BZW in Maldon
Dean M6BYF
Mike M0MMB on Canvey

Ken M6BZS in Eastwood

Gary G0BDY in Brentwood

Rob M6KDP in Maldon

Jim 2E1GUA in Writtle
David M6AGX in Harlow
Chris M6EDF in Danbury
Luy M6ECG in Brightlingsea
Dave M0WDG in Kent
Lucy M6UCY on Canvet
Ian M6IDG
We wrapped at 2240.
GB3DA update: Thanks to Tom 2E0TNC for explaining that getting access to the building that houses GB3DA is still a problem – paperwork and risk assessments make the world go round. For the latest, go to www.essexrepeatergroup.org.uk
Topics for the evening as follows:
Cable type. Westflex is excellent, but pricey. More standard cable will be RG213, or if not, then RG58. As Gary G0BDY suggests – always get cable with with on the side, just to make sure you know what you're getting.
What does the panel think about stations calling "CQ DX"? And just what qualifies as DX anyway (outside your country? CQ zone? continent?)
Handy Links
No Pete Next Week: Advance notice that I won't be running the Essex Ham net next week, April the 1st. Hopefully a few of you will keep the repeater warm in my absence.
This week's Essex Ham Monday Night Net was on GB3ER, not the normal repeater of GB3DA. Please show your support for GB3ER and GB3DA by joining the Essex Repeater Group, or making a donation.
Got a comment about this week's Monday Night Net? Please add it below.