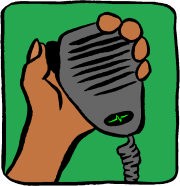 Here's a summary of the activity on the Essex Ham Monday Night Net this evening, Monday 15 April 2013.
The net started at 8:00pm on GB3DA, the normal home for the Essex Ham Monday Night Net, but at 8:40pm, we had to move to GB3ER, as the noise problem returned, making GB3DA effectively unusable this evening.
For details of the net, see www.EssexHam.net
Here's the attendance list for this week's net:
Pete M0PSX in Southend, in the chair
Rob M6KDP in Maldon
Mitchell M6GYBN in Loughton
Paul M0XLD in Southend
Bill M1DQA, on the M25 near Watford
Steve 2E0SGG/A in Bredhurst
Steve M0SHQ in Maldon
Ian 2E0EOM in Hockley (formerly M6IDG until today)
Justin G0KSC on the A127
Adam M0GWS in Braintree
Lucy M6ECG in Brightlingsea
Fred M6BZW in Maldon
Neil G0RNU in Tilbury
Jim 2E1GUA in Writtle
Topics for the evening as follows:
The state of GB3DA – Thanks to Justin G0KSC for offering an explanation for the problems, and why it's less of an issue now it's getting warmer – See Update on GB3DA Noise Issues
Are we likely to lose some 70cm allocation, but gain some more space on 2 metres? See the CARS January Band Plan Talk meeting summary
Should an M6 tell their neighbours about the power increase that comes with a 2E0? Or does it cause more trouble than its worth? A good idea is to check your own TV to see if 50 watts is causing problems on your own telly. If your TV reception is not affected, chances are the neighbours may not have a problem either.
Thanks to Justin G0KSC for suggesting a good station earth and the use of baluns (use a choke balun to reduce interference from radiating co-ax). Handy tip – check if your 2m or 70cmco-ax is radiating… clamp a ferrite across the the co-ax close to the transmitter and see if the SWR changes – if it does, your co-ax is leaky – a turn or two round something as wide as a food tin can will help.
Handy Links
Please show your support for GB3ER and GB3DA by joining the Essex Repeater Group, or making a donation.
We wrapped at around 22:30 local time – thanks to all those who took part!
Got a comment about this week's Monday Night Net? Please add it below.