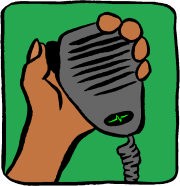 Here's a summary of the activity on the Essex Ham Monday Night Net this evening, Monday 11 March 2013.
Due to a problem with the net's normal home of GB3DA, the net has moved to the Danbury UHF Repeater GB3ER. Details:
Output Frequency: 433.075MHz
Input Frequency: 434.675MHz
CTCSS Tone: 110.9Hz
The net started at 8:00pm on GB3ER, the local 70cm repeater for Essex. For details of the net, see www.EssexHam.net
Here's the attendance list for this week's net:
Pete M0PSX in Southend, in the chair
Ian M6IDG in Hockley
Mark M0IEO on Canvey
Belinda M6JNX on Canvey
Joel G0URK in Chelmsford (briefly)
Nick G4IWO in Basildon
Tom 2E0TNC in Tiptree
Peter G1FOA in Chelmsford
Norman M0FZW on Canvey
Mike M0MMB on Canvey
Sarah M6PSK Leigh-on-Sea (very briefly)
Clive G1EUC in Danbury (briefly)
Ken M6BZS in Eastwood
Topics for the evening as follows:
Driving your HF rig from a computer (interfaces for Windows 8 are hard to find)
International Space Station Contact: 07:35am tomorrow (Tue 12nd March). Listen on 145.800MHz to hear an orbiting astronaut.
No great conditions for a net, so we wrapped up just after 9pm, and carried on chatting informally for a bit. Hopefully back to normal next week…
Handy Links
Recommended for rig-to-computer interfaces: G4ZLP
This week's Essex Ham Monday Night Net was on GB3ER, not the normal repeater of GB3DA. Please show your support for GB3ER and GB3DA by joining the Essex Repeater Group, or making a donation.
Got a comment about this week's Monday Night Net? Please add it below.