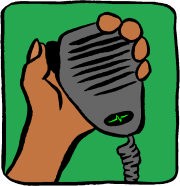 Here's a summary of the activity on the Essex Ham Monday Night Net this evening, Monday 11th February 2013:
The net started at 8pm on GB3DA, the local 2 metre repeater for Essex. For details of the net, see www.EssexHam.net
Here's the attendance list for this week's net:
Pete M0PSX in Southend, in the chair
Fred M6BZW in Maldon
Rob M6KDP in Maldon
Ian M6HPR in Buntingford
Nick 2E0CGW in Brentwood
Norman M0FZW, mobile on Canvey en route to his quiz night
Paul G8IUG, Stevenage
Tim M0TWW, Westcliff-on-Sea
Ken M6BZS in Eastwood
Matt M6VNE in Colchester (licenced for just two weeks, with thanks to the Havering club)
Lucy M6ECG in Brightlingsea
Tom 2E0TNC in Tiptree
James 2E1GUA in Chelmsford
Peter G1FOA in Chelmsford
Mike M6KEB on Canvey
Dave M0WDG mobile in Kent
Clive M3SSB in Danbury
Gary G0BDY in Brentwood
Topics for the evening as follows:
Hot topic for the night was training: Why is it so hard to find an amateur radio course in Essex? (More on local training: Ham Radio Training in Essex)
Local clubs and their websites, which are either out-of-date, or have no training course dates listed. Lots of positive words for CARS in Chelmsford for their courses, as well as the Havering Club
Should clubs and local radio suppliers offering a "getting started pack"? Good suggestion Nick!
What was missing from your training course:

Putting up antennas and feeds.
Doing things in the right order. Principles > Build > QSO
How to operate in a net or on a repeater

QRZ – Thanks to Mike for reminding us that when entering a QSO in QRZ.com – check both sides of the input screen – as some settings are set to a default (including power, mode, etc)
The idea of personal development for amateurs – Like Lego blocks… perhaps getting more watts for getting M6 experience and completing more practicals. (Thanks Ian)
Is there enough of an incentive to progress?
How can we keep M6s in the hobby? More activities? More club nights?
Plans for Ofcom to reclaim callsigns not in use. If you've progressed from M6 to Intermediate, you may lose your M6 callsign in the not too distant future.
Thanks to Gary for recommending a 70cm contest tomorrow… 432.200MHz SSB
Thanks to everyone for attending tonight's net! We wrapped at 23:05… a great night, and lots discussed.
Handy Links
The Essex Ham Monday Night Net is on GB3DA, the repeater based on Danbury. Please show your support by joining the Essex Repeater Group, or making a donation.
Got a comment about this week's Monday Night Net? Please add it below.