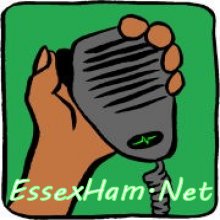 The Essex Ham Monday Night Net for the 8th of January 2018 started at 8pm local time on GB3DA, the 2m repeater located at Danbury, near Chelmsford.
Our Monday Night Net launched back in 2011 and is still going strong. Everyone's welcome to join, especially those who've recently got their licence and are looking for help with getting started in the hobby.
If you're new to our Monday Night Net, you can find more information here: Monday Night Net
On this page, you'll find a quick summary of who joined this week's net, and what was discussed.
Net Attendees
Here's the attendance list for this week's net:
Pete M0PSX, Southend (in the chair)
Rachel G6AMY, Grays
Matt M6MVW, Mobile travelling from Basildon
Neil G0RNU, Tilbury
Dorothy M0LMR, Basildon
Brian 2E0WHB, Chelmsford (with beard)
Chris G4BMW, Chelmsford
Keith M0KNG, Billericay
Perry M6XPD (first time on the net -welcome!)
James 2E0VYL, Gravesend (first time on new callsign – well done!)
Tom M6LYQ, Wickford (attacked by a drone during his QSO!)
Neil G1OZU, Ashingdon
Gordon 2E0IRX, Witham
Kristian M0SSK, Basildon
Gordon M0WJL, Grays
Nick M0NFE, Southend-on-Sea
Harry 2E0HUM, NE of Colchester
Zena M6KZP, Basildon (thanks for the KFC shout-out)
David M0WDG,Kent
Richard G7OED, Basildon
James 2E1GUA,Chelmsford
Topics for the evening, as follows:
In tonight's net, here's what was discussed:
Latest issue of Practical Wireless is out now
Using Echolink
DMR Codeplugs -Available from the HamGoodies DMR Page
Club Nights for SEARS and VARS this week
The ISS digipeater has been silent for over 4 weeks – what's up?
Canvey Rally first week in February – Dorothy's already taking bacon butty orders!
"Hard Sun" – BBC series recommended by Brian 2E0WHB (Watched Ep 1 Brian – excellent!)
January talk at Acorns on the subject of Radio Propagation (featuring Gordon M0WJL)
Beards
Westflex – Better than RG-213, but hard to find in Essex?
EME / Goonhilly to be featured on the BBC this Friday – sorry, but I missed the exact details…
The round of finals completed at 22:27pm – lots of activity in the chatroom tonight – thanks to all for taking part.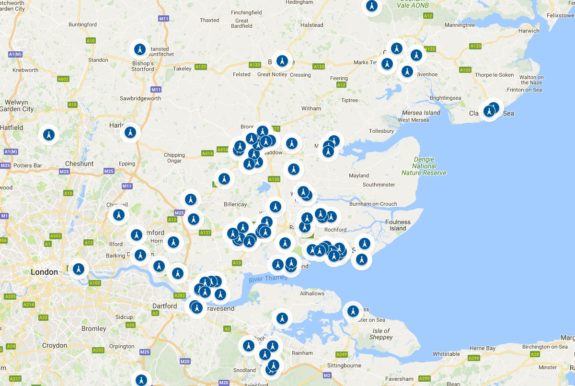 Got a comment about this week's Monday Night Net? Please add it below.
Thanks & Disclaimer
Essex Ham would like to thank the Essex Repeater Group for allowing us to use the GB3DA for our weekly net. This repeater, together with GB3ER, GB3DB and GB7ZP are managed by volunteers. ERG would appreciate your support which can be by membership or donation, online at www.essexrepeatergroup.org.uk.
Please note that the Monday Night Net is recorded for the protection of our participants. Audio from repeaters around the UK, including GB3DA, may be streamed online and via web SDRs.
The views and opinions expressed by participants of the Monday Night Net do not necessarily reflect the views of Essex Ham.
Monday Night Net – Related links
#SBBT