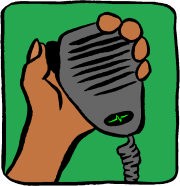 Tonight's Net is on GB3DA – the 2m repeater in Danbury
The net for Monday the 4th of November 2013 started at 8:00pm on GB3DA.
Live Chat: The chatroom is running again tonight. Go to www.essexham.co.uk/chat – Just put in your callsign to get in – no password needed
Here's the attendance list for this week's net:
Pete M0PSX in Southend, in the chair
Mitchell 2E0EMO

Charlie M0PZT in Chelmsford

Norman M0FZW

Dean M6BYF

Rob M6KDP

Huw M6HTL in Erith
Giles M6DNV in Chelmsford
James 2E1GUA
Neil G0RNU
Tony M6TET
Spencer M0STO in Stanford-le-hope
Patrick M0XAP
Martyn G1EFL
Robin M0HRP in Chatham
Dave M0WDG
Phil M0IMA
David M0MBD
Melvyn M6BSX
Selim M0XTA
Topics for the evening as follows:
Dimension 4 program (used to update Windows clocks for data modes) not working with Windows 8.1 ?
HF with a vertical with a 10 degree slant?
Jason Bradbury from the Gadget Show is licensed. Interview coming soon!
More on the Ofcom licensing proposed changes
Data mode activity
AM switchoff – will Digital Radio Mondiale be the future for radio?
10m is great in the afternoon – give it a try
A lively net, on lots of different subjects – thanks everyone! We wrapped at 2310GMT
Any thoughts on tonight's net? Add 'em below!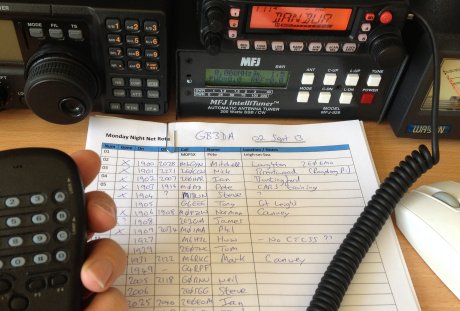 Update 05 November 2013
A couple of comments were made regarding the resignation of Norman M0FZW as RSGB Region 12 DRM, and Mark M0IEO's decision to step down as RSGB Region 12 RM. Mark has asked that the following note be published:
"I was interested to see the comments made by David and Selim in regard to the RSGB, David did indeed speak to me about the DRM role for Essex and I forwarded his name and details to HQ, within 20 minutes I had a call from Graham Coomber (RSGB General Manager) to say that the RSGB constitution requires that anyone wishing to stand for office within the RSGB must have at least 2 years of corporate membership before they can apply. David at that point had just about covered 6 months, which means that he was not eligible to stand as DRM at that point in time. That particular caveat was put in place some time ago when there was an offer similar to the recent one, where the offer of membership for £1 was made and someone applied for a regional team role having taken the offer up, as you will be aware, we have just closed a similar offer within the last few months, and whilst David was not one of the people who took up that offer, the same rules would apply. Whilst I can sympathise with the frustration David is feeling, I did ask him to hold on to the enthusiasm he is showing and to apply when he has fulfilled the qualifying period as he will make a good DRM if his enthusiasm does not wane. I would however like to clarify one point made by David, although I have tendered my resignation to the RSGB and that has been accepted, I am still the Regional Manager for the RSGB until my replacement has been found and is in place. I have not resigned and left region 12 with no representation at all and have no intention of doing so.
With regard to Selim's comments regarding Norman's retirement from the DRM role, I too was sadden to see Norman resign, he has given selflessly his time and energy for the good of both the RSGB and radio amateurs of Essex. I also understand the reasons for Norman's retirement from the role and know it will be difficult to find someone with Norman's drive and determination to represent amateurs within Essex.
73 de Mark Sanderson, M0IEO
Radio Society of Great Britain
Regional Manager Region 12″
Got a comment about this week's Monday Night Net? Please add it below.