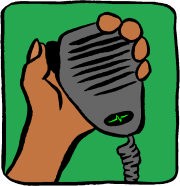 Bank Holiday Monday, the 7th of May 2012, ands we had a net starting at 8pm local time:
The attendance list for today is as follows:
2E0NGY – Mike on Canvey Island
M0SHQ – Steve in Maldon (with no plans to fly at Southend Airshow!)
M0FAQ – Martin in Great Notley
2E1GUA – James in Chelmsford
G0RNU – Neil in Tilbury
M6BPK – Jim in Hullbridge
2E0KIL – Terry in Chelmsford
The topics included:
Using the Q Diamond Jubilee NoV prefix – Not many interested?
Special Event Stations that we've worked recently
Windmills On The Net, next weekend
eQSL cards – Used by most of the people on the net, and expectations are that club and special event stations should use them
QSL Bureau and the RGSB (See our write-up on the RSGB talk at CARS last week)
Worked All Britain (and the Olympic Torch)
D-Star comes to Chelmsford (MB6CE is now active on 144.8750MHz – See the entry on QRZ.com)
We wrapped up at 2135BST. As a reminder, the GB3DA Danbury repeater is operated by the Essex Repeater Group – Donations are welcomed to keep the repeater running.
Any comments on the 'net, or topics for the next discussion? Please add a comment below…