Saturday the 27th of April 2013 saw another busy open day at Sandford Mill in Chelmsford, and a busy day of operating for the Chelmsford Amateur Radio Society.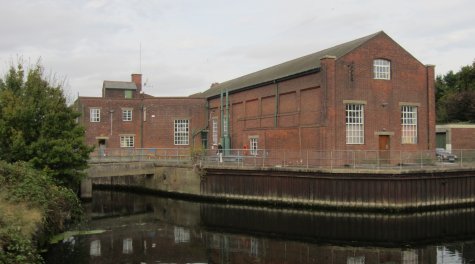 Today's public open day at the Sandford Mill Science Museum was very well attended, and as well as the usual family-friendly exhibits, saw talks by Peter Watkins on Marconi's steam yacht "Elettra", a visit from the Mayor of Chelmsford, a display of military radio equipment and attendees from the Radio Officers Association.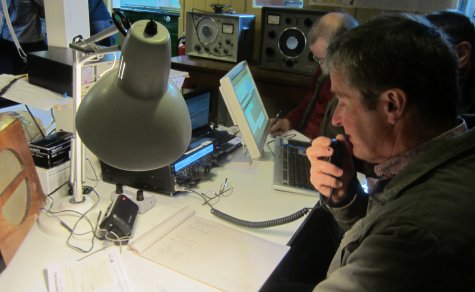 As ever, many Essex-based amateur radio folk turned up to either try their hand on-air from the Marconi Hut, work some CW from the upstairs office, or just chat with other amateurs over a cuppa. It was great to see so many familiar faces, as well as a few new ones – great to see so many of the Monday Night Net regulars there too, including Fred M6BZW, Jim 2E0RMI, Rob M6KDP, Jim 2E1GUA, Tom 2E0TNC, Norman M0FZW, as well as a good turnout by the Chelmsford Amateur Radio Society, including John, David, Myra, Colin, Martyn, Geoff, Steve, Andy and many others.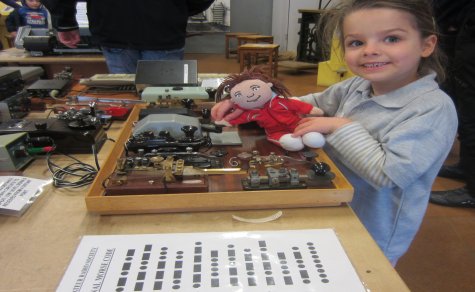 Full marks to Colin and the the CW team for the impressive Morse display, plus the opportunity for the youngsters to try their hand at sending Morse, and for ticker-tape sending and decoding practical that always proves to be a big hit with potential junior CW operators.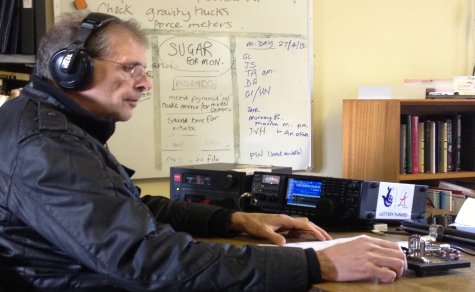 As the moment, we don't have information on the number of contacts made, although we understand that some good DX was had using the callsign GX0MWT. Pictured here is Steve G4ZUL working a station in Japan. Also pictured here is the HF voice team working Perth on 40 metres – That's Perth in Scotland, not the Perth in Western Australia.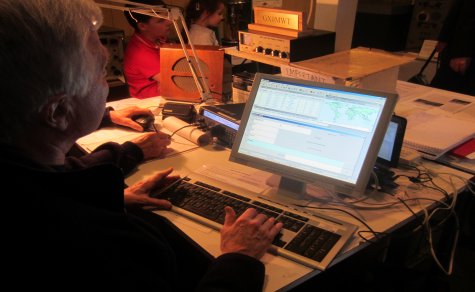 Hopefully all taking the time to attend the get-together at a very busy Sandford Mill had an enjoyable day. The next big public day at Sandford Mill, is their Science Discovery Day on Sunday the 29th of September… add it to your diary.