Reporting live from the Trinity Light Vessel LV15 moored at Tollesbury on Saturday the 20th August 2011.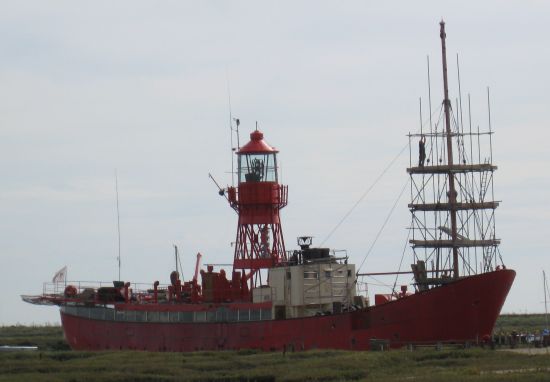 Several Essex amateur radio operators are aboard the bright red vessel that is the LV15 Trinity House Light Vessel at Tollesbury. They're operating as part of the Lighthouses/Lightships On the Air Weekend.
At the moment, the team are transmitting on 40 metres at a power of 100 watts using a vertical HF aerial, and making some great contacts. QSOs are a mix of CW (Morse) and SSB (voice). As of 1525BST, Andy is on the morse key on 10.108MHz.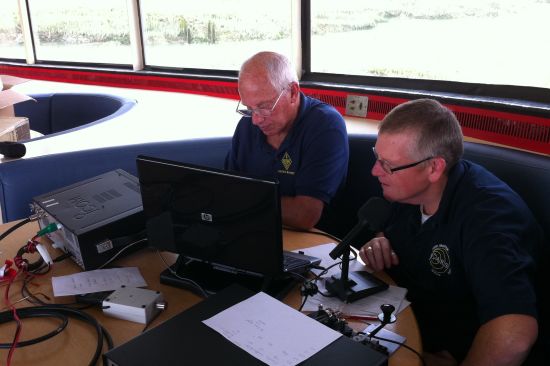 Our host for the day is Andy G0IBN, and other amateurs on board are Steve G4ZUL, Martyn G1EFL, James 2E1GUA, Jim 2E0RMI, Pete 2E0PSL, oh, and Ann on the kettle.
Earlier today, Jim 2E0RMI and Pete 2E0PSL tried a few 2 metre contacts using home-made slim jim aerials tied to the top of the lightship, and could also open up a decent number of local repeaters. Although a very clear day, it was a little windy, so apologies for the noisy 2 metre QSOs.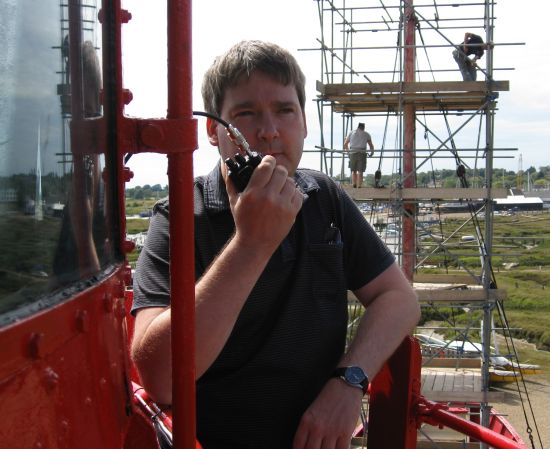 Facilities onboard the LV15 are superb, and the ship's location made for great operating conditions. As you will see from some of the photos, some maintenance work was being undertaken at the same time, making those of us in the shack jump now and again, as scaffolding poles were being moved above us on the helicopter deck.
The team wrapped up transmissions at around 4pm on Saturday, and will be on-air again tomorrow, Sunday the 21st of August.
Here are a few more pictures from Saturday's operation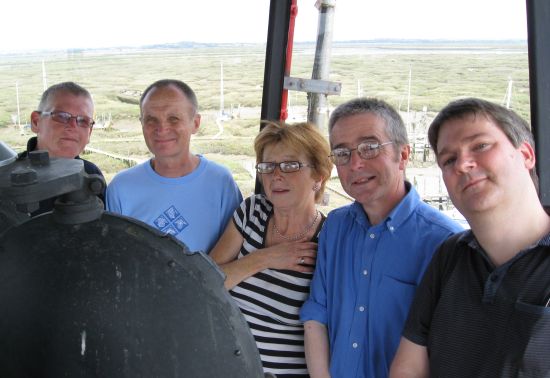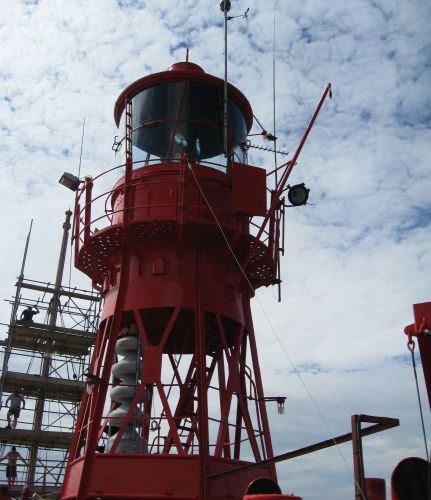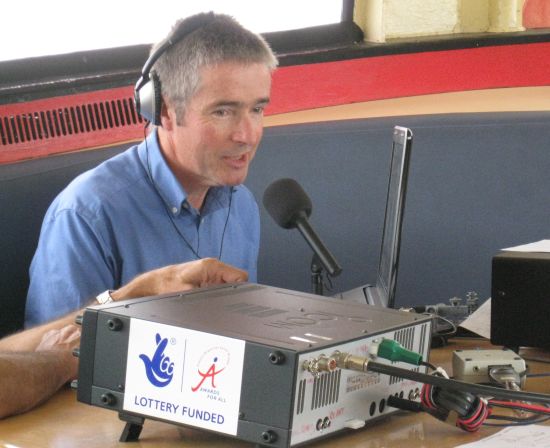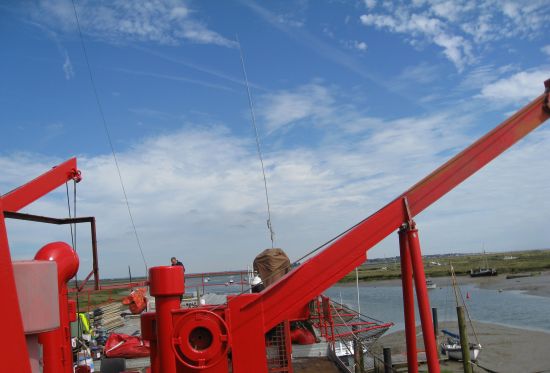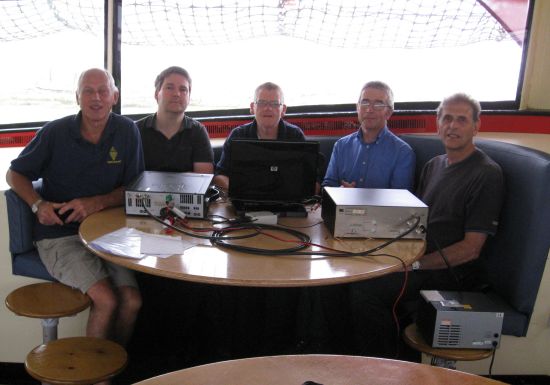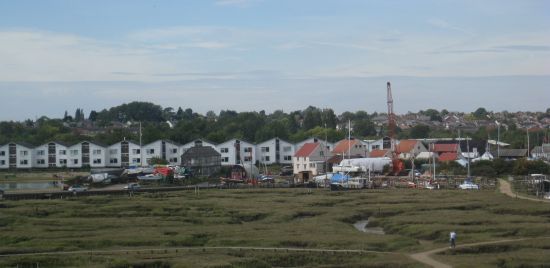 Thanks to Andy G0IBN for his hospitality, and for a great day's operating!