Well done to the Langdon Hills Amateur Radio Club for their first club talk night, which took place on Friday the 9th of November 2018.
Speaker for the first night was Rob M1EGP, on the subject of his time with the coastguard service.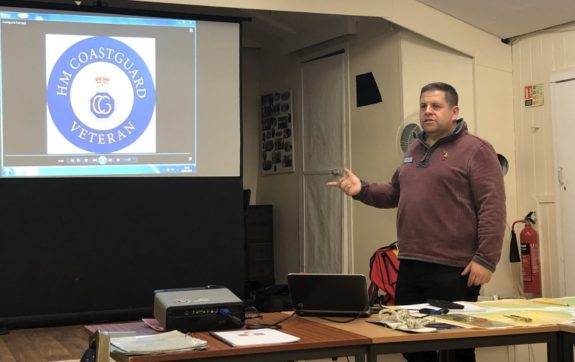 This is one of the better talks I've been to in recent years, as it's clearly a subject that Rob's passionate about, and there were some interesting radio connections thrown in.
The talk included discussion of the various marine frequencies, the differences between the various agencies that travel and police our local waterways, plus a good mix of anecdotes and stories about personal experiences.
Popular theme, and subject of a number of questions from the floor was the SS Richard Montgomery – this US vessel is a wreck off the coast of Sheerness, packed with 1,400 tonnes of explosives – and if (or should that be "when") it goes off – it won't be a lot of fun for those living on the Essex and Kent coasts.
There was also talk of the remains of the last missing US aircraft, just off the Essex coast, an interesting set of 'sightseeing' equipment from a WWII vessel, and a cameo of Rob's appearance in EastEnders!
Also under discussion, flares, Trinity lightships and EPIRB (maritime distress beacons).
The evening didn't rely on the typical Powerpoint show, but a selection of photos to give us a behind-the-scenes insight into his time in the coastguard.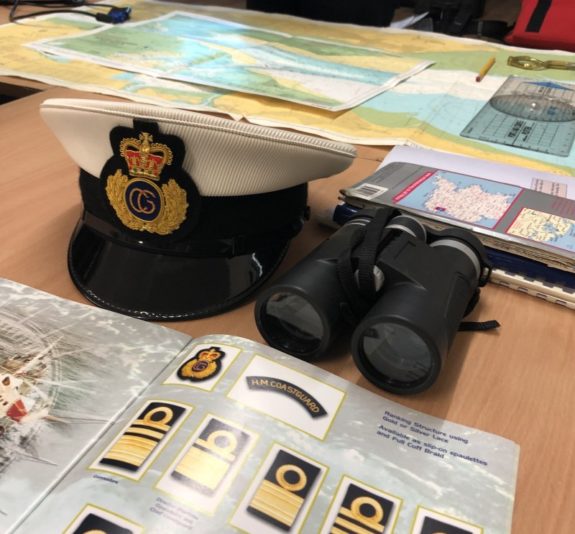 Sadly, the club night wasn't as well attended as this talk deserved, but there were tea & biscuits, a club station… plus the raffle.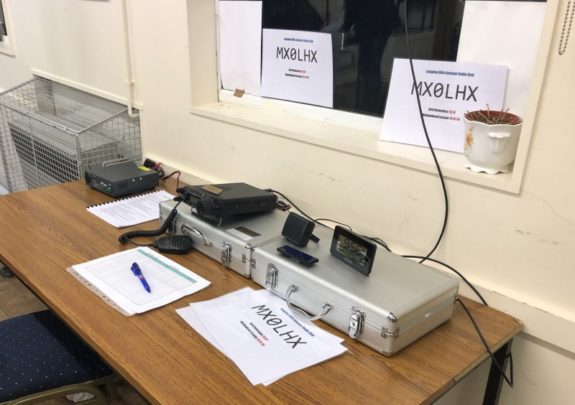 Well done to Langdon Hills ARC for a great evening, and to Rob M1EGP for an enlightening talk on all things maritime.
Pete M0PSX
Involved with a club in Essex? We can help to promote your club's event to the amateur radio community. Send us your events news, and we'll help to promote your event to amateurs from across Essex and beyond. If your club's events aren't being featured, get in touch with Essex Ham, or find out more about how Essex Ham supports local clubs.