Sunday the 11th of November 2012 saw the Kempton Park Rally, also known as the West London Radio & Electronics Fair.
Held in a 500 sq. metre hall at the Kempton Park Racecourse, the event has been going for eight year, and today's fair was very busy. Doors opened at 10am, and entrance was £4.50.
Traders showing their wares at the rally included Icom, BHI, Kenwood, Moonraker, and local emporium Waters and Stanton. Also in attendance was the RSGB book stall, several local and national clubs, and spy gadget suppliers MI6.
Kempton Rally Video Montage
We've put together a short video containing some photos, video and audio captured on the day, intended to give a flavour of the event, for those who were unable to attend.
As with most rallies, the event was very busy in the opening hours, with loads of amateurs looking for a bargain, and there were certainly bargains to be had – stands selling antennas, connectors and radio spares were of course popular, and also seen were low-price laptops, and a table with a good collection of spy accessories, GPS trackers and hidden video cameras.
As well as being a place to buy low-cost kit, rallies are social events, and lot of groups and clubs made a day of it. Out in force were members of the newest club in Essex, the Thames Amateur Radio Group. In attendance for the day were Mike M0MMB, Tom 2E0TNC, Norman M0FZW, Pete M0PSX, Paul M0XLD, James 2E1GUA, Peter G1FOA, Brian G0UKP, James M6BPK, M6GEJ and Luke M6LNT. Other Essex amateurs spotted included Steve G4ZUL and newly-licensed Rhiannon M6YYL.
Photos from Kempton Park Rally 2012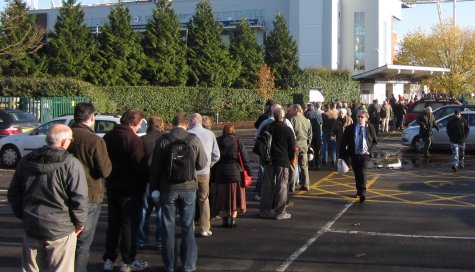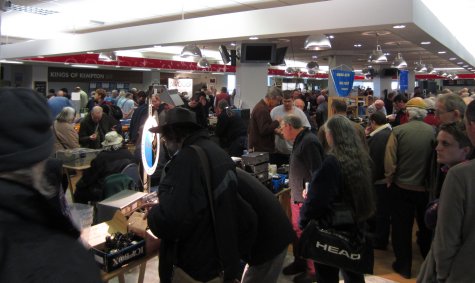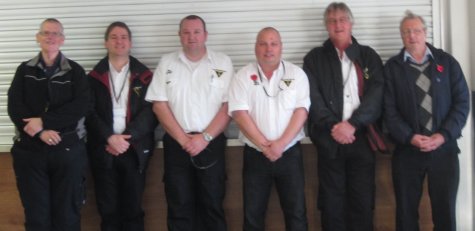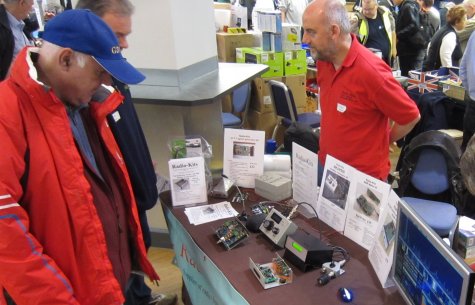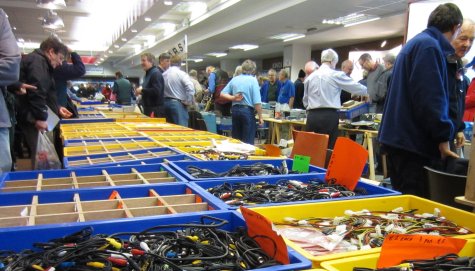 The West London Radio & Electronics Fair was organised by RadioFairs.
Did you to the rally? Please add your thoughts on this year's event below.
Related Links