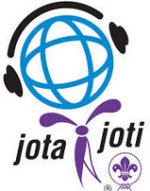 This weekend, the 17th and 18th of October 2015, was JOTA, Jamboree On The Air – the annual event helping to get scouts around the world communicating via radio.
It's been a pretty busy weekend for the amateurs and clubs involved with this year's JOTA. Here's a summary of some of the stations taking part:
Canvey Island: The 1st Canvey Sea Scouts were on-air with the help of the South Essex ARS – See below.
Chelmsford: The Chelmsford and District Scouts were active using the callsign GB4CDS – (Chelmsford Scout Amateur Radio Fellowship)
Colchester – Colchester District Scouts were active on Saturday using the callsign GB2CDS (Supported by Colchester RA)
Corringham – 1st Corringham Scouts using GB2TDS, running HF, 2m and SSTV (Supported by TAARC)
Epping Forest (Gillwell Park) : Operating GB2GP over both days – www.gb2gp.org.uk
Grays – 1st Grays using GB1TDS (Supported by TAARC)
Southend-on-Sea: Southend and District Scouts active at Belchamps Activity Centre, Hawkwell for both days using the callsign GB1BEL. (Supported by TARG on the first day)
Any station we've missed? Let us know.
Feature: GB2CIS
The team from the South Essex ARS were active using the callsign GB2CIS from the St. Ann's Church Hall on Canvey on Saturday, supporting the 1st Canvey Sea Scouts.
The team had three stations active – an HF station (demonstrating PSK31), a busy 2m voice station, and a DMR station. DMR proved to be a huge advantage, allowing cubs and scouts to make contact using a dedicated DMR channel to make contact with other JOTA stations and supporters – contacts were established in several countries, with some of the cubs and scouts competing to get the most contacts & countries.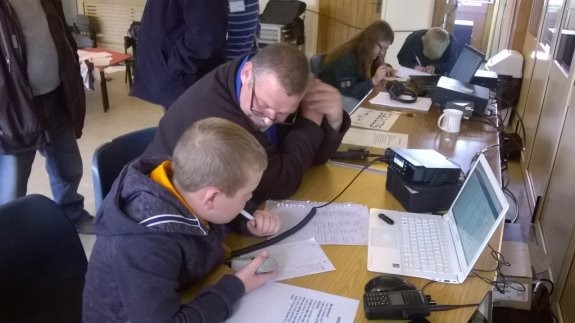 With at least 30 scouts, beavers and cubs attending the event, SEARS had quite a lot of contacts via the full-size G5RV and the 5/8 collinear for 2mts at 30ft. Feedback received from the scout leaders shows that they appreciated the work put in by SEARS, and hope that SEARS will be able to support the event with them next year.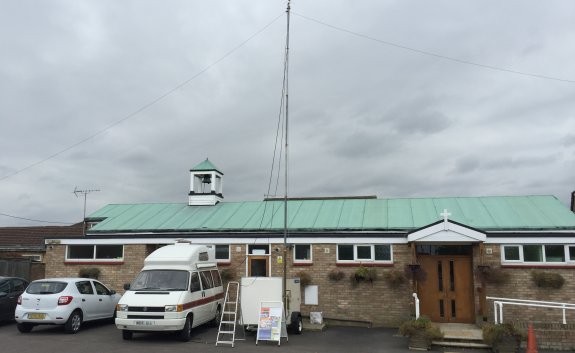 JOTA Summary
Well done to all those involved with JOTA this year, helping to encourage cubs and scouts to get excited about radio. Great to make contact with many of the stations in the area over the weekend, including:
Derek, Lloyd and Andrew at Belchamps
Steve at a very noisy Gillwell Park
Stuart at GB2TDS in Corringham
Barry with the Canvey Scouts
Pete M0PSX
Related Links