Pete M0PSX paid a visit to the Matching Green Classic Car Show today, Sunday the 5th of July. Here's his report.
Following an invitation from David 2E0DJD of the Harlow & District Amateur Radio Society, I came along to visit HADARS at the Matching Green Classic Car Show. Matching Green is a small village between Harlow and Chelmsford, and the classic car show is a pretty big affair.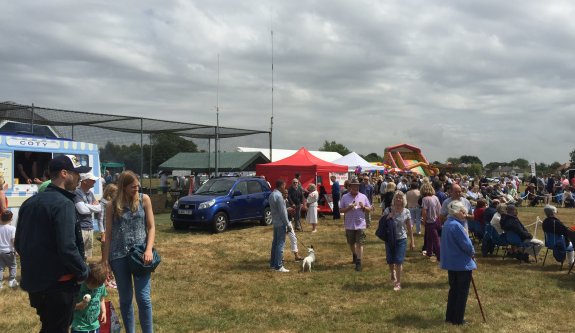 HADARS had a cracking location, right in the middle of the action, with a gazebo, two large vertical antennas, and two HF stations.
David and I passed our Foundation exam together back in October 2010, and David is a very active member of HADARS. It was great to chat and catch up, and share ideas about how to promote amateur radio.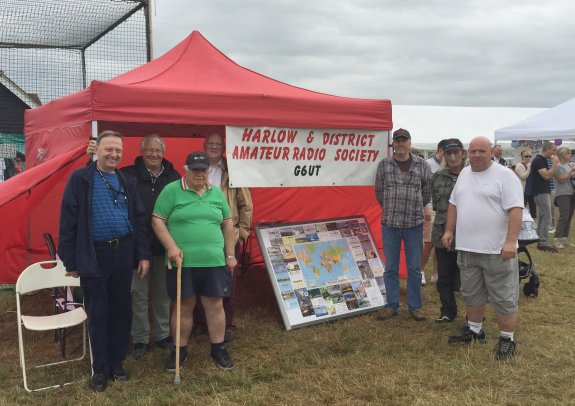 The HADARS marquee was well staffed, with a good mix of people inside operating one of the two stations, with others outside trying to draw in passers-by. A leaflet explaining what the club is all about was handed out to anyone showing a glimmer of interest, with back issues of Radcom available for those showing a more serious interest. In the time I was there, it looked like the club was picking up some interest – possibly due to the high number of car-tinkerers at the show who already have some technical/electronics knowledge.
Here are a few shots of the team operating with the callsign G6UT – excuse the red tint… the gazebo effect!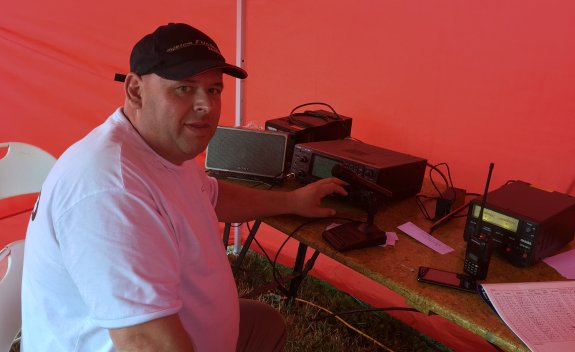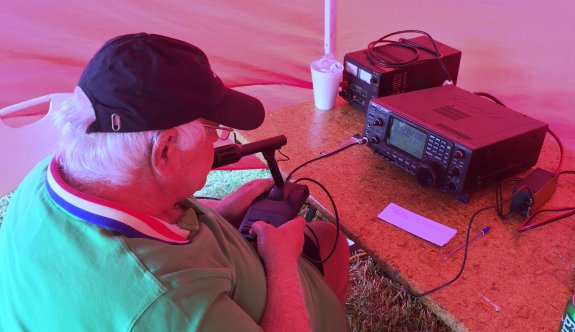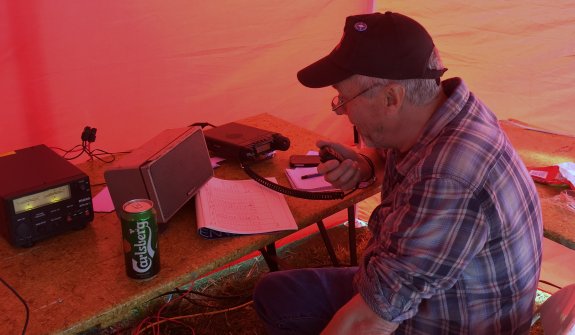 A big thanks to David 2E0DJD, Colin G0MGU and the others for the welcome and the opportunity to chat about what HADARS is up to, and its plans for the coming year.
The club meets once a week, and all are welcome, so if you're in the Harlow area, go along. There are also a number of upcoming events, so take a look at www.g6ut.com for details.
Oh – this car was in line-of-sight of the HADARS tent. Made me smile…
Pete M0PSX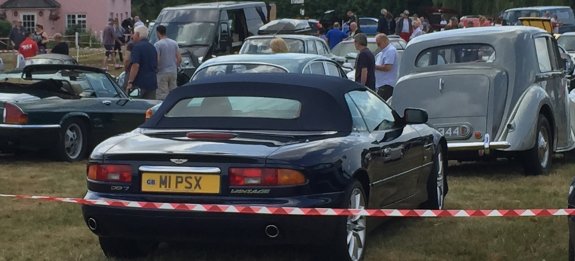 Related links