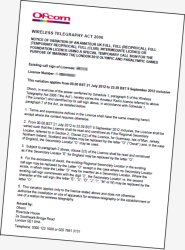 If you're interested in a callsign to show your support for the Queen's Jubilee, or for the 2012 Olympic Games, then from today, you can apply for a Notice of Variation to get a special temporary callsign. (More on this Jubilee & Olympics Callsigns)
For the Olympics, your callsign could include an O (Oscar), e.g. MO6XXX, 2O0XXX or MO0XXX, and you can use the callsign from 21 July to 09 September 2012.
For the Queen's Diamond Jubilee, your callsign could include a Q (Quebec), e.g. MQ6XXX, 2Q0XXX or MQ0XXX, and you can use the callsign from 05 May to 10 June 2012.
This year's agreement to offer O and Q callsigns under an NoV follow last year's Royal Wedding callsign, where the letter "R" was available.
On successful application, you'll be sent a one-page PDF Ofcom NoV from the RSGB.
How to apply
The process of getting a Notice of Variation is very straightforward, and takes less than a minute. You need to visit the RSGB's site and enter your callsign, licence number,  name, address and email address. If your details are correct, you'll have the NoV in your email inbox within a minute.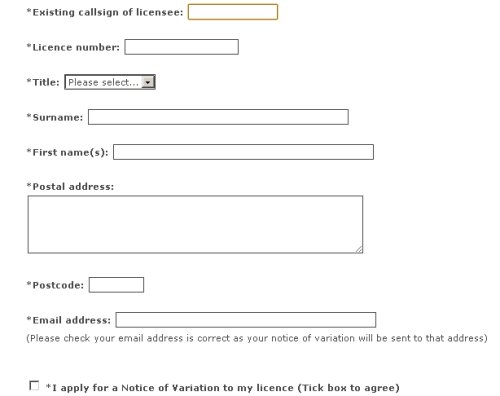 For the Queen's Diamond Jubilee NoV go to www.rsgb.org/operating/novapp/jubilee
For the London 2012 Olympic and Paralympic Games NoV go to www.rsgb.org/operating/novapp/olympics
Got your NoV? Let us know in the comments below…