Today,the 19th of August 2018, saw another group of Essex Hams meet up at Galleywood for some radio and chat.
An overcast day, with a higher-than-ideal wind, and due to the weather, we left it very late to confirm the event was a "go". Despite the gloomy day, over a dozen people popped along, many of them after the obligatory group pic.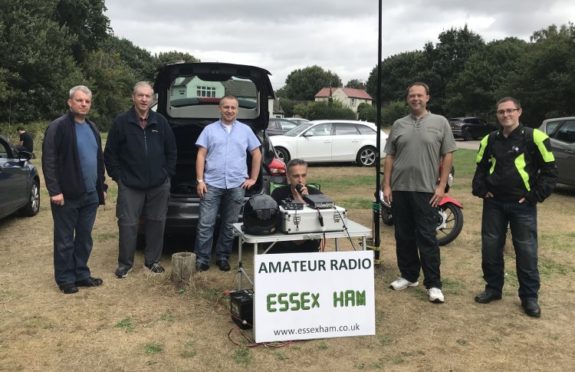 Unusually, only one station was active. Pete M0PSX set up the 2m station, whilst Charlie M0PZT worked on setting up and testing his 80m station in preparation for future events.
2m was pretty busy, with the team talking to stations including special callsigns GB0TBW (Pablo, LEFARS Lighthouses On The Air) and GB2RN (Tim on the HMS Belfast)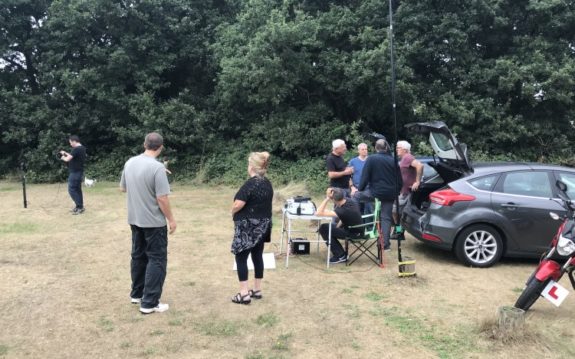 Nice to get a first-time visitor from a LEFARS member who was in the area, and a good collection of friendly faces, keen to have a natter. For those not on RF, the key duty of the day was to keen Dorothy and Richard'sXena entertained – here's Jakub, one of the tag team, in action.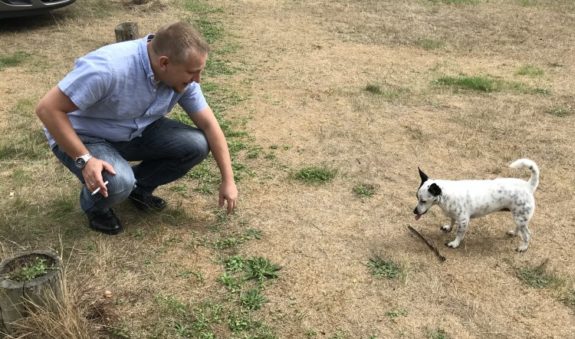 Thanks to everyone who came along, or took the time to work us on 2m today. Stay tuned for more short-notice events!
Related Links