Following a rather damp field day at the end of July 2018, the Essex Ham regulars tried again for an afternoon of radio on Saturday the 4th of August. This was Essex Ham's 18th radio event of the year!
The day was a scorcher, but a successful radio day with 5 stations on the go. The following video clip captures some of the activity on the day:
Galleywood Field Day 04 Aug 18 Video
The DX of the day was achieved by Peter G0DZB, using a mic (not his customary key), and the video includes a brief extra with his QSO with George W4UW from Tennessee.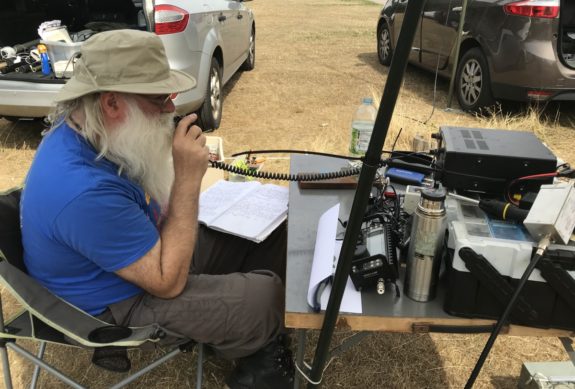 The weekend coincided with a surprise 30th birthday party for Kelly M6KFA, one of the key faces and voices of Essex Ham. To put a smile on her face, we themed the group photo for Kelly's birthday: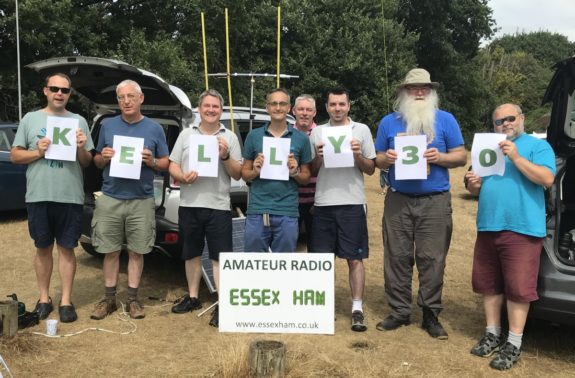 And here's a photo of Kelly beaming away holding the group photo during the surprise party.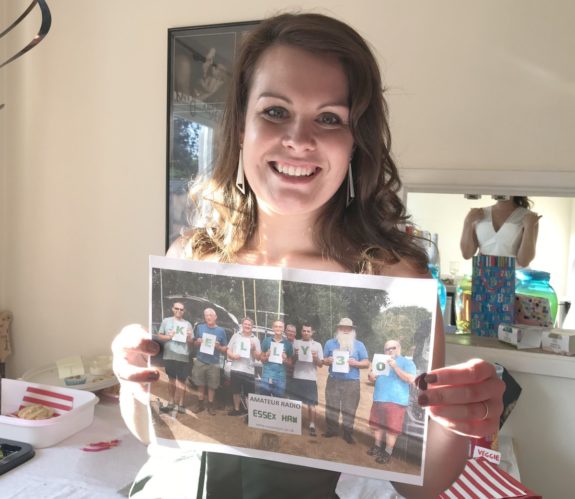 Another great field day – the opportunity to chat, get on-air try some new things, and to enjoy the August sun with like-minded folk interested in all things radio.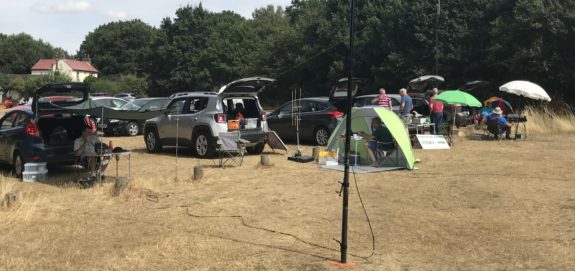 Related Links