Sunday the 12th of April 2015 saw another successful meet-up of a number of Essex Hams at Galleywood Common, for some impromptu radio fun.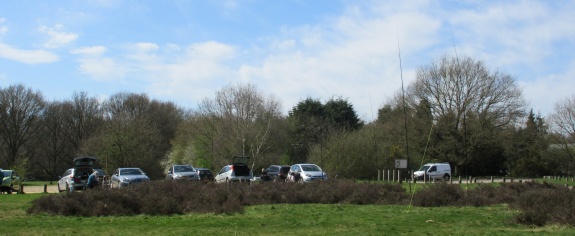 People started gathering at the common shortly after noon, and by the end of the day, nearly a dozen popped down to play radio or enjoy the atmosphere
In attendance during the day: Brian M6UHN , Charlie M0PZT , Chris M6EDF , Dave G0DEC , James 2E1GUA , Jim 2E0RMI , Owen M3OIL , Paul G4IJE , Pete M0PSX , Peter G0DZB and Steve M6SDX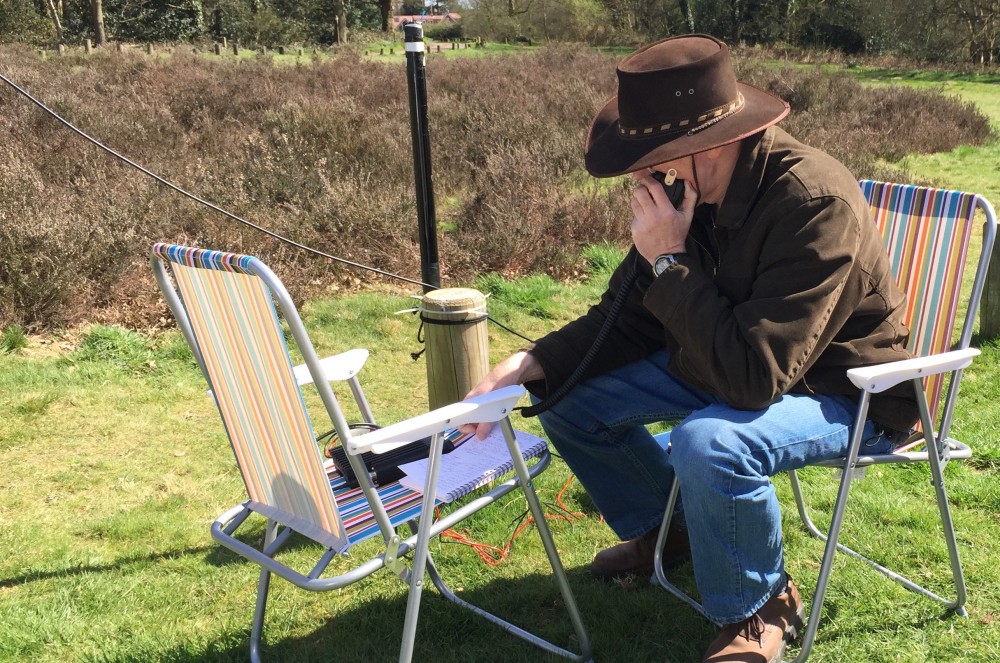 First station on-air was a 4m FM station, operated by Paul G4IJE, shortly followed by a slim jim 2m station set up by Pete M0PSX. HF antennas included Charlie's 40m double, Brian's 10m dipole, and Peter's Mag loop & vertical. Good signals coming in from the US, Brazil and Argentina.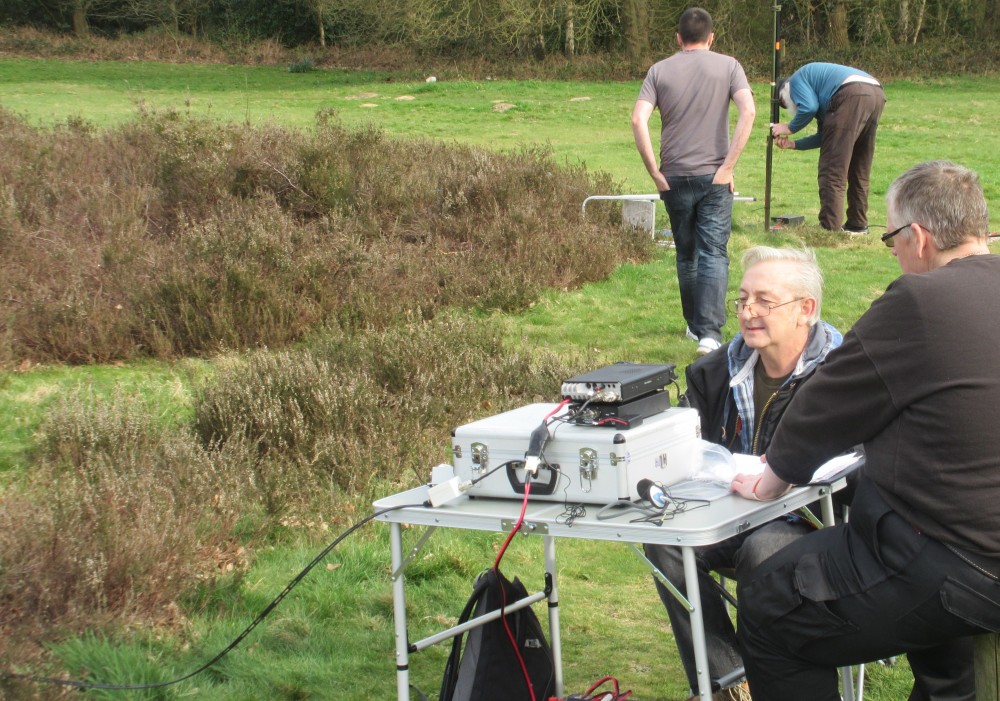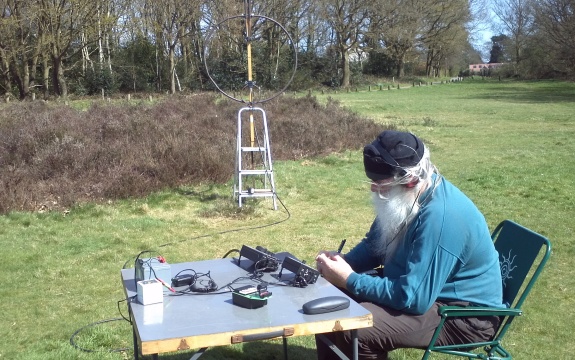 A good portion of the day involved testing various antennas and ununs – including some prototype builds that we can shortly expect to see in the Ham Goodies store.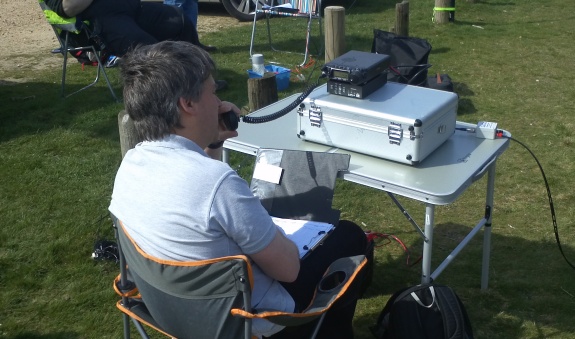 Flight of the drone
Chris M6EDF, known for his High Altitude Balloon launches, launched something a little different. To enable him to run some tests on UKHASNet, he needed to get a package 50 metres into the air – and brought along his impressive multirotor.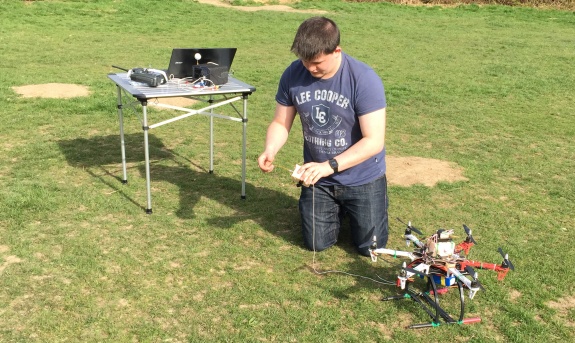 This is an impressive piece of kit that caught some attention. With James watching the real-time video and calling out the altitude using the headset display, Chris steered the craft to the required altitude for his tests.
Galleywood Common 12 April 2015 – Video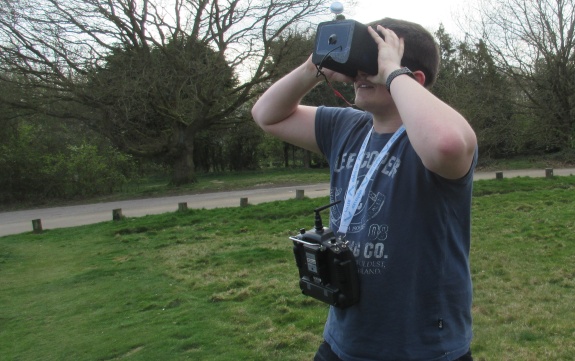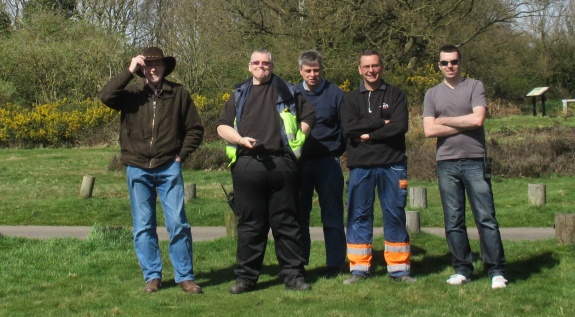 Pete M0PSX also brought along his slightly-less impressive £40 drone. Despite the wind, a couple of successful flights took place, before a fateful gust of wind ended the flights. Some teamwork (and Peter's pole) finally freed the stricken craft.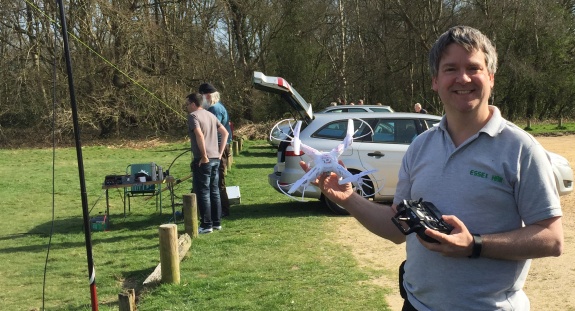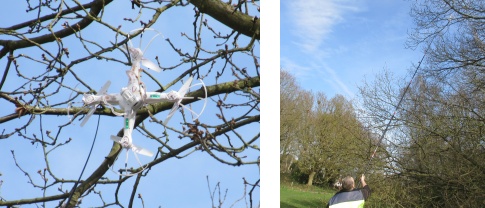 Thanks to everyone who came along to enjoy radio and copters at Galleywood Common. Keep an eye on our Twitter & Facebook feeds for details of more events.
Related links