On Sunday, 2 August 2015, a small group of Essex Hams descended on their favourite location south of the county, Shoebury East Beach.
The gorgeous WX resulted in flocks of people out for the day, with lots of kite flyers, sunbathers, barbecuers and plenty of family picnicers.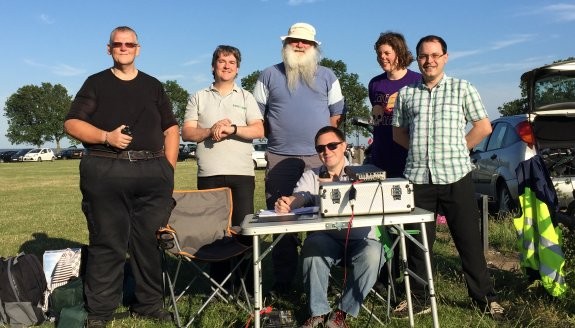 First on site for the impromptu field afternoon was Peter G0DZB, who brought along a new antenna to try, which he laid out across the grass following the IKEA like instructions on how to set it up perfectly.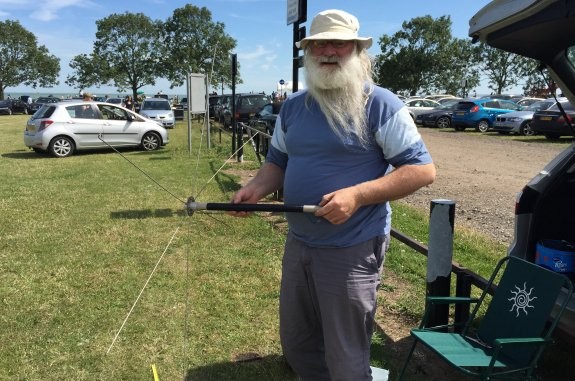 Whilst Peter was putting together his antenna, Pete M0PSX set up a 2m station and made contact with a few locals including Dave G1IYD across the water in Allhallows, and Chris M3YLN, who after a short 2m QSO, popped down to see what we up to.
Peter G0DZB completed the set up of his rather impressive antenna, supplied by MFJ, and was surprised that without any adjustments, it offered a perfect 1:1 match on 80m and 40m. With help from his ATU, he also had a decent match on 20m.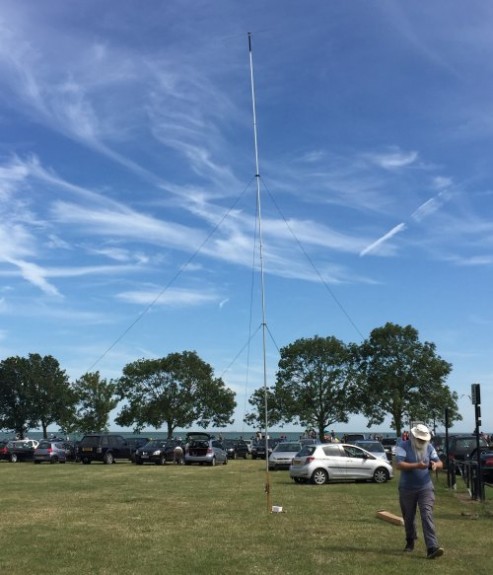 In total, seven of us turned out to enjoy the gorgeous weather, and the not so gorgeous radio conditions: Chris M3YLN, James 2E1GUA, Nick M0NFE, Majbritt SWL, Peter G0DZB, Rob 2E0LMX and Pete M0PSX
As usual for this venue, the presence of antennas and wires drew some attention from those visiting Shoebury Beach, with one family spending quite a bit of time with us watching Peter G0DZB working a station in Budapest, and as we always try to do at events such as this, we offered the family the chance to send a guest message. One of the younger members of the family, Ella, made contact with Frank G8ORV and exchanged a greeting – always a good way of demonstrating the hobby to those keen to learn more.
Fun moment of the day, resulting in the obligatory photo opportunity, was some of the team trying out a blueberry drink… The cup of blue chemicals is interesting stuff. I still had a blue stain on my hands after several washes – no idea what it's done to the insides of some of the team.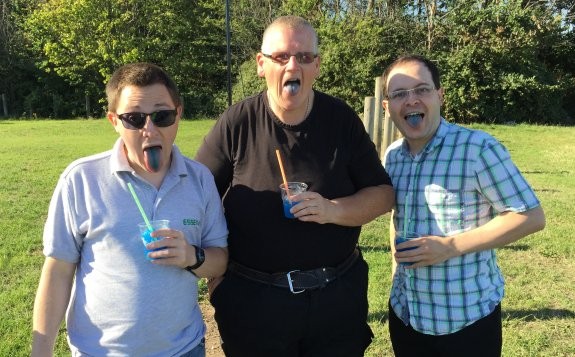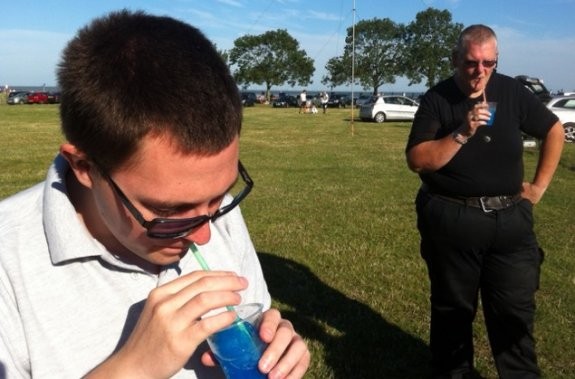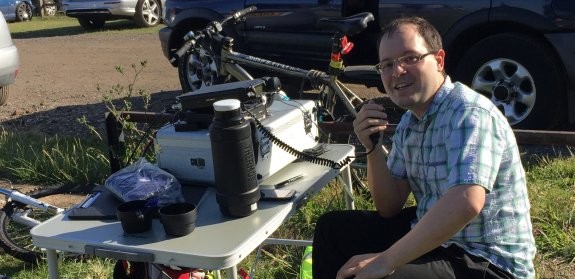 Thanks to everyone who turned up to the impromptu field day-given that it was organised at the spur of the moment with less with about half a day's notice, it was great that.
It was great to see so many people coming out to try some /P.
The team is hoping to be out again over the weekend of the 15th and 16th of August, so keep an eye on Twitter and Facebook for updates.
Related Links