"Southend Digital Professionals" is a monthly meetup in Southend-on-Sea designed as a networking event and a chance for those interested in tech to chat, and swap ideas. The event is laid on by SouthendTech.co.uk, which runs Raspberry Jams, and other coding/maker events in and around Southend.
Essex Ham was asked to attend the first session of the year, in January at the Old Waterworks, on North Road, Southend. Four members went along: Andy G7TKK, Ed G8FAX, Mike G4NVT and Pete M0PSX. Attendees are given the option to present a 5-minute talk on a tech subject, and both Ed G8FAX and Pete M0PSX chose to take up the offer and present 5 minutes on a radio-related topic.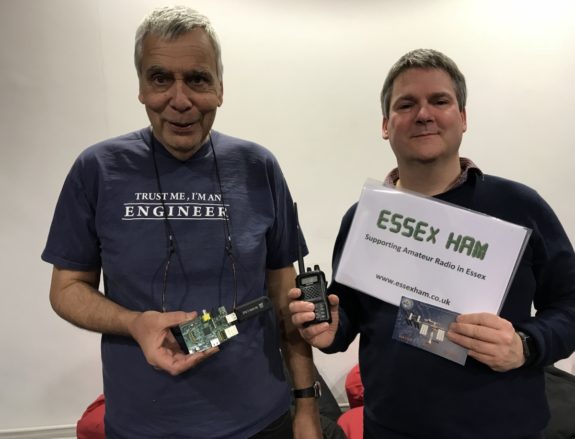 Space Communications – Ed G8FAX
Ed's talk was on the importance of radio communications for space, and some of the challenges that we may face in the future. With a manned mission to Mars provisionally set for 2030, radio comms with the red planet will be challenging. As well as the 12.5 minute delay in getting a signal to Mars, there's the question of signal-to-noise.
Large antennas will be needed to keep in contact – The largest space 'transmitter' available to us is the Arecibo dish in Puerto Rico, and it's capable of outputting 20 terrawatts of RF.
Ham radio software such as WSJT-X is great for sending data well into the noise, and Ed explored the maths of sending data to Mars. Sending a 13-character callsign and signal report via JT65 takes just under a minute. To work further into the noise, at say -57dB, would mean it would take quite a while to send a 1kb file… around 17 days! Ed pointed out that a Windows Update transmitted to update a laptop on Mars could take a generation.
Ham Radio – Pete M0PSX
Pete focussed on some of the more techy aspects of ham radio, including:
Introducing radio to youngsters (including Tim Peake contacts)
Sending "text messages" via the ISS
Low-powered "text messaging" to Australia with a fraction of the power used to run a lightbulb
Position locating
£10 dongles to learn about radio
High Altitude Balloons
Serving the community (RAYNET) – how radio works when all else fails
The short talk was intended to give a flavour of some of the tech aspects of the hobby, and provoked a few questions in the area of data comms over amateur radio.
SDR Demo
After the radio talks, Andy G7TKK gave a short demonstration of the RTL SDR dongle on his laptop, explaining what's possible from the £10 piece of USB hardware. Sadly, he didn't bring the antenna, but with the aid of a wet finger on the antenna connector, he was able to pull in some broadcast radio signals to demonstrate radio reception using SDR Sharp.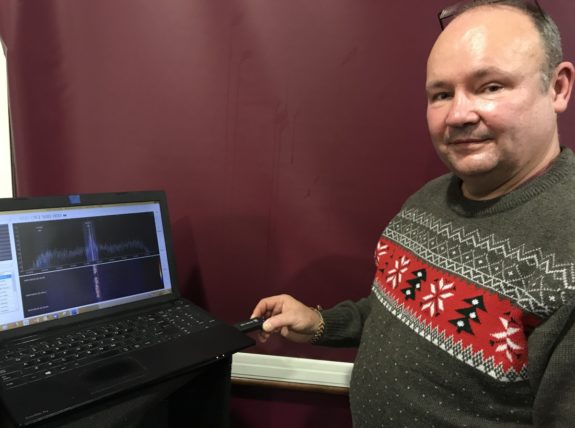 Other talks
Honourable mention to Ralf from Echo Changes for an excellent overview on his system for 'Managing Change'. No organisation likes change, and change Management consultants are often hired by companies to help employees and managers transition as the organisation evolves. Echo Changes. Ralf's Echo software helps the process by asking employees various tailored questions to help make them adapt to the change, and report to management anonymously what the feeling from their team is regarding change. Some thought-provoking discussion about how we as humans handle change, and some discussion of ways that an organisation stuck in its ways can adapt based on changing circumstances.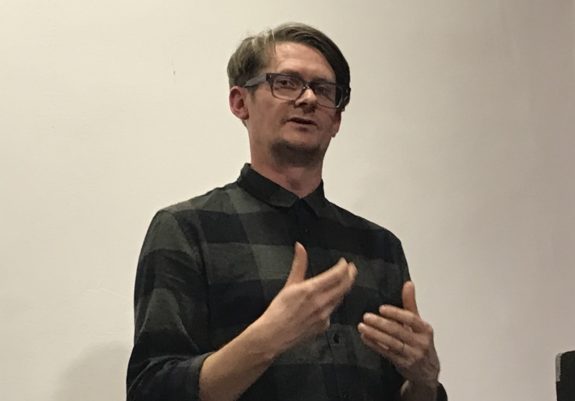 An excellent evening, and a great chance to network. We even met up with the son of a well-known Essex amateur!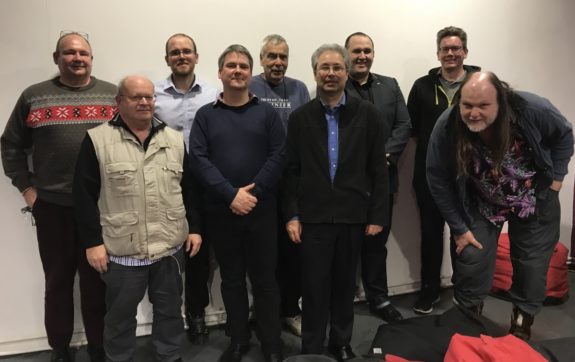 For more information on upcoming Southend Digital Professional meetings, go to www.southendtech.co.uk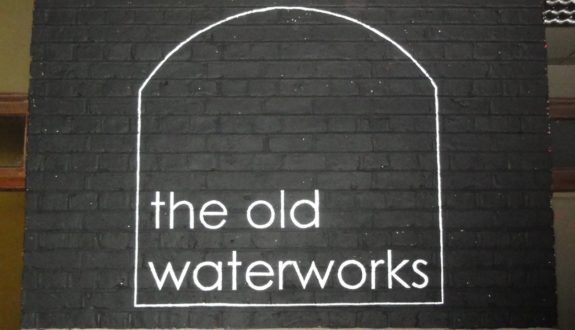 Thanks to Andy from Southend Tech for inviting Essex Ham along to be a part of the event and to promote amateur radio. Thanks also to Mike G4NVT for the photos and fine camera work!
Related Links