This afternoon, Saturday the 26th of March 2016 was another successful Essex 2m Activity Day, organised by the Thurrock Acorns.
The aim of the event is to get as much activity on 2m as possible – amateurs and clubs around Essex were invited to take part and spread the word.
For more, see the Thurrock Acorns ARC March 2016 2m Activity Day report.
Essex Ham was happy to promote the event, and was planning a field event for the afternoon, but the weather didn't want to co-operate, so the Essex Hams active for the day were largely home-based.
Here's a list of the 2m contacts made by Pete M0PSX today:
M0MNG
FM
Edmund at Firle Beacon via GB3DA (slightly before the 1pm start)
M0LMR
SSTV
Dorothy SSTV image from Basildon
G4HCK
FM
Nick – 2m simplex
SSTV
Nick – SSTV image
GX4HKO
FM
Thurrock Acorns FM station – Gordon
2E1GUA
FM
James, Chelmsford, via GB3DA
2E0MKM
FM
Keith, mobile, via GB3DA
M0SHQ
FM
Steve, Maldon – 2m simplex
SSB
Steve, Maldon – SSB contact
M0PZT
PSK31
Charlie, Chelmsford – PSK31 QSO
M0NFE
PSK31
Nick, Westcliff – PSK31 QSO
G7OED
SSTV
Richard, Basildon – SSTV
2E0RMI
FM
Jim, Leiston, Suffolk – Via GB3PO
M0HWM
FM
FM simplex voice contact (Herne Bay)
SSTV
SSTV image (Herne Bay)
G4GRS
FM
Martin, simplex contact on Southend Pier
G1KPS
FM
Brian, Canvey Island – 2m simplex
M1GGY
SSB
Simon, Ockendon – 2m SSB contact
G0UCH
SSB
Colin, Basildon – 2m SSB contact
Images from today: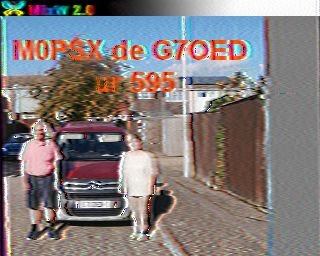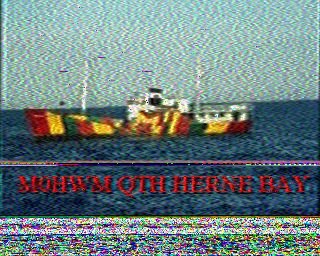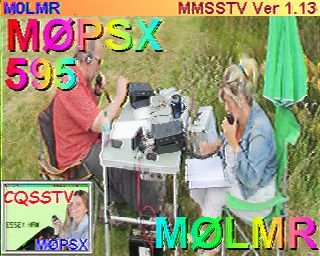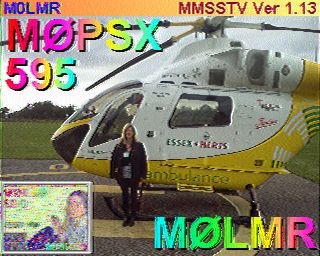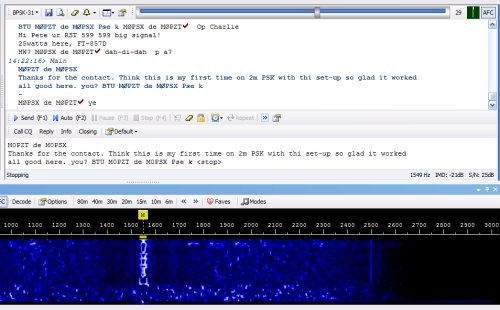 Related Links