Some of our members may be familiar with the concept of the "Hackspace", sometimes known as a "Makerspace". These are community venues designed to encourage construction, learning and collaboration. There is a network of 70 Hackspaces in the UK, and from this month, there's a new Hackspace in Essex, the East Essex Hackspace, in Hockley.
What can you expect to find at this Hackspace?
Quite a lot, including metal & wood workshop facilities, a computer lab with an electronics workbench, 3D printers, a laser cutter and a social space to meet and learn. It's an impressive setup, especially for those with an interest in "making", which obviously is of interest to many radio amateurs.
Interested in finding out more?
The launch of the East Essex Hackspace is Saturday the 18th of September 2021 at 11am, and all are welcome to come along and take a look at the country's newest active Hackspace.
Essex Ham will be running a special event station, GB0EEH, to support their launch. We'll be active on HF and VHF to demonstrate amateur radio to Hackspace members and visitors on their launch day.
If you're interested in coming along, the address is as follows:
East Essex Hackspace
Hawkwell Pavilion
Park Gardens
Hockley
SS5 4HF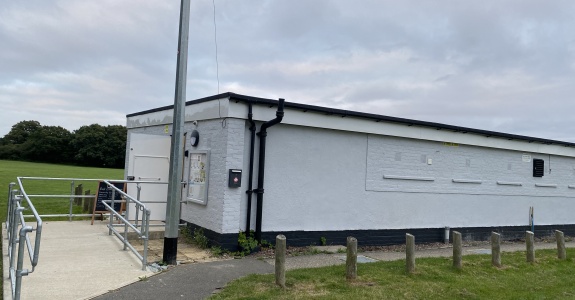 For more on the Hackspace, go to the East Essex Hackspace Wiki.
GB0EEH is part of Hackspace launch activities, and the space we've been allocated for antennas is limited. All are welcome to attend, but we only have room for two stations, so no need to bring antennas or equipment (although if you're operating, it's fine to bring your own radio to be swapped when you're on-air for Covid reasons)