The BBC4 sitcom The Detectorists is back for a second season and I just can't resist giving it a mention here on Essex Ham. Here's why…
What is it?
The Detectorists is a fairly gentle sitcom. It's fairly slow-paced, but it does kind of sneak up on you. The big name for the show is Mackenzie Crook (a.k.a Gareth Keenan from Gervais's The Office), who not only stars, but also writes and directs the series.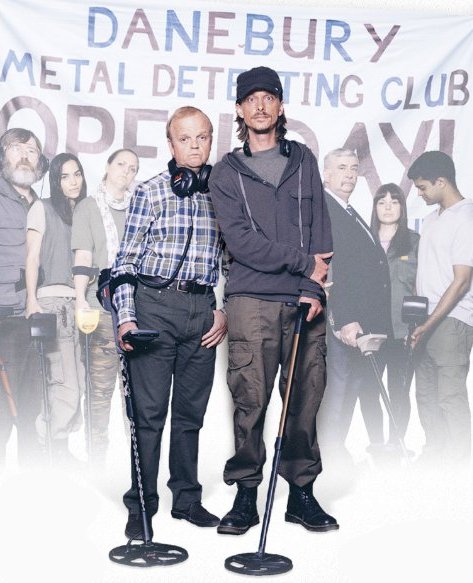 Why it's worth a watch:
So, what has a BBC sitcom about metal detecting got to do with amateur radio? On the surface, very little, but there's a lot in here that will strike a chord with us radio hobbyists. Let's take a look…
Names: 'A detectorist' is one who uses a metal detector. The ongoing joke is that the public refer to detectorists as "metal detectors", and then have to be corrected. Much as we correct the public at field days, when they think we're CB enthusiasts of broadcast community radio stations
Demographics: Those who use metal detectors seem to be largely men, field days are solo or small groups, and there's an air of geekiness about what they do. Sound familiar?
Jargon: "What are you swinging these days?"… "VK30″… "There's nothing wrong with the VK30. Basic, but it has its place."
Clubs: The detectorists in this show are members of a small local club. For me, this is where the similarities are strongest:

Attracting new members is a challenge (See "the open day")
Rival clubs: We see the introduction of a rival group of detectorists, who despite having a shared love of the hobby, go out of their way to derail the rival group
Politics: "I hereby resign the Presidency of this august body"… "Day one of metal detecting school…". "If we could turn the club into something more professional…" (Series 1, Episode 4)
Club meetings look remarkably similar to some I've been to… the President's talk on "buttons"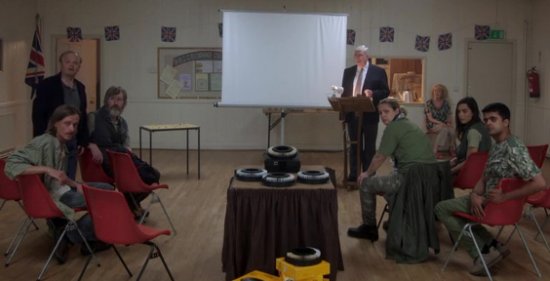 Local Parallels
What really does it though, is the name and location. The show is set in the fictitious village of Danebury in Essex. Seriously.
For those reading from outside the area, note that the Chelmsford Amateur Radio Society meets and trains at Danbury in Essex.
The first episode of the new series features two club members proudly reporting that the club's featured in the Essex Chronicle.
In a previous episode, there's much discussion of creating new club fleeces – I've been in that very meeting. Amusingly, in this week's show, there's talk of a "Calendar Girls" style nude calendar for the Danebury Metal Detecting Club… I'm guessing one or two readers may remember "Project SSB"!
There's even a few characters in the show that you might recognise from within your own Essex-based group/society!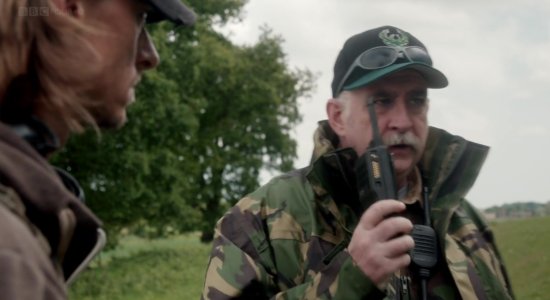 Watching The Detectorists
At the time of writing, both Series 1 and Series 2 are available on the BBC iPlayer. It's also on DVD (The Detectorists at Amazon).
Alternatively… have a look at the following trailer:
Summary
This is definitely worth a watch – some very clever hidden bits of humour, and they're bang on with the passion that some hobbyists have for their chosen lifestyle (or obsession). Give it a go.
If you've watched it, add a comment with your favourite quote…
Enjoy.
Pete M0PSX
(A big thanks to Chris G0IPU, Chairman of Chelmsford ARS, for introducing me to the world of the Detectorists)
Related Links