If you've ever fancied giving radio direction finding a go, then there's an opportunity in Essex to give it a try on Sunday the 2nd of March 2014 in Danbury
This Amateur Radio Direction Finding (ARDF) event is the first Multi-TX RDF event of the year – three transmitters will be hidden, transmitting on different 160m (Top Band) frequencies.
The event starts at 12:45pm on the 2nd of March at Twitty-Fee, Danbury, near Chelmsford. Postcode is CM3 4PG. Transmitters will become active from 1pm and switch off at 4pm.
Radio Orienteering is a fascinating aspect of the hobby, involving tracking down weak signals and collecting clues in the form of tickets. You can find some information on how it all works on the Forjac Multi-TX RDF site, of you can get a quick overview from the video link at the end of this page. DF (Direction-finding) sets and support is available at the event, so why not come along and see what it's all about?
You can find information on this event here: www.forjac.co.uk/df/multitx/multiexp.html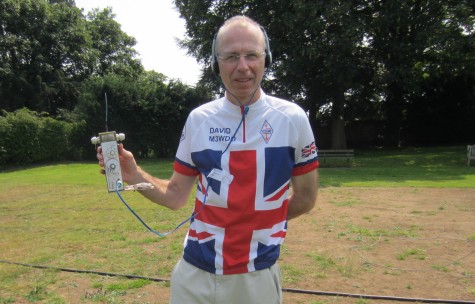 More on Direction Finding
We interviewed the RSGB's Radio Direction Finding team last year – Check out the following clip – the interview is about 1 minute in:
Let's hope the weather smiles on this Essex RDF event.