Monday the 20th of October saw another very successful Skills Night, put on by the Chelmsford Amateur Radio Society. Not only did the evening have the highest attendance of any Skills Night so far, it had several "firsts".
Over 50 amateurs and three soon-to-be amateurs turned up to the Village Hall in Danbury making for a very busy evening – This time around, the event had eight visitors from outside Essex, trekking from Kent, Hertfordshire, South London – many of them repeat visitors keen to get their monthly fix of show-and-tell, hands-on practicals, and friendly chatter.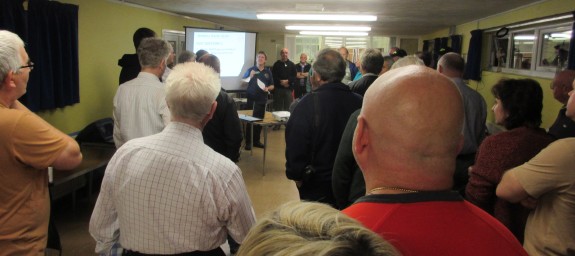 In the first of the evening's "firsts", Chris M6EDF brought in a device that many of us hadn't tried before – a 3D printer. After a busy two days of balloon launching at the Basildon JOTA, Chris set up his impressive 3D printer and started to produce a collection of plastic bits and bobs demonstrating how to model items in his laptop, then get them to print out. As Terry G3VFC pointed out, a 3D printer can be the perfect 'friend' to the radio amateur – printing out dials, widgets, replacement bits of molding – all sorts of bits and pieces. Chris also printed out a few 3D name badges…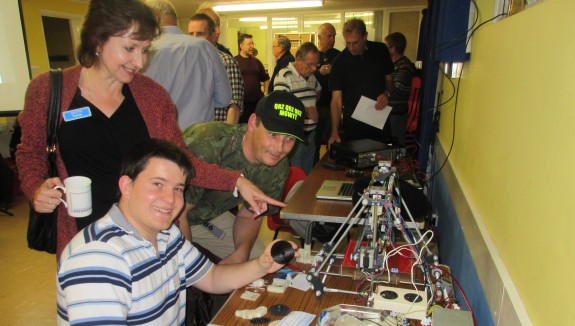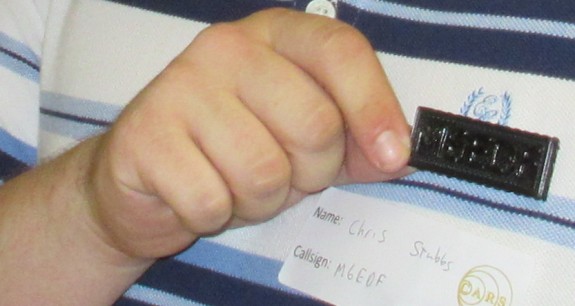 Steve M0SHQ is the evening's resident satellite guru – in a break from helping with working the various amateur radio satellites, Steve turned his attention this time around to weather satellites, showing some impressive pictures from the NOAA weather satellites – ahead of the projected storms due in the next 24 hours.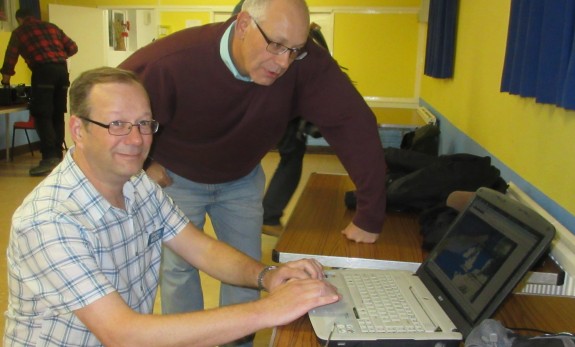 D-Star has been high on the "to do" list for Skills Night for some time now, and we were lucky to be joined by local D-Star expert Joel G0URK, who brought along his DVAP D-Star dongle, and was able demonstrate D-Star connectivity on a handheld, as well as answering some common D-Star questions. Thanks Joel for "being more cat"…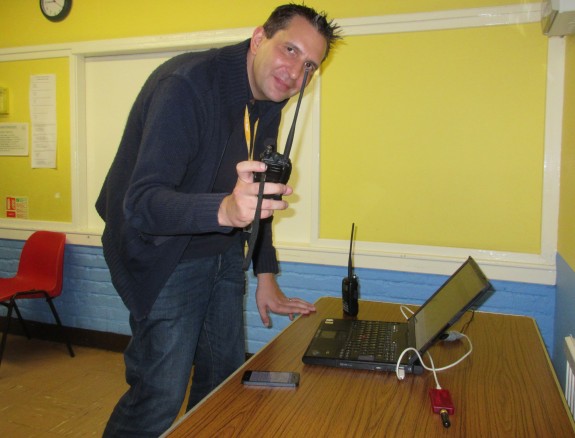 With the construction team taking a break this month, Jim 2E0JTW and Glynis 2E0CUQ worked on the other name badges in the smaller of the two rooms at the Danbury Hall. These more traditional name badges are now being worn by many of the Skills Night attendees, and the team were kept very busy all night. The nine candidates who passed with the 30th CARS Foundation course now have their new callsigns and several turned up to pick up a personalised name badge – a wider range of sizes, colours and fonts are now available.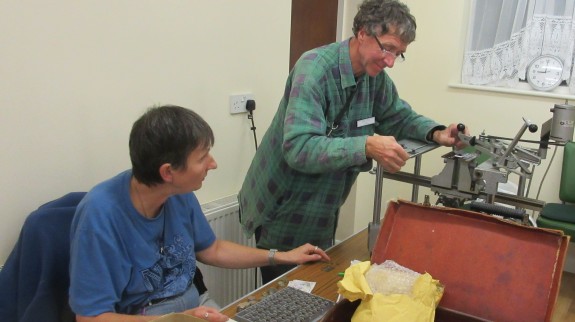 Thanks to Steve G4ZUL, Rob M0KCP, Colin M1OCN, Ant M0ORF, Peter G0DZB for (and others!), for representing the CW side of the hobby. With no other demonstrators setting up antennas, the CW chaps were able to make use of 40m, achieving some good contacts – including Romania, Germany, Slovakia, Slovenia, Russia, Italy… and Chelmsford.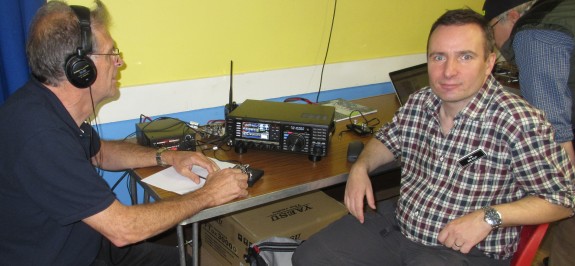 Thanks very much too to Carl G3PEM for being on hand to help with one of the more challenging aspects of the hobby – finding the right type of antenna. If you're looking to find the perfect type of antenna for your domestic environment, need help with tuning, or are looking for some ideas for making good use of your space to radiate, Carl is a fountain of knowledge and helpful, practical advice.
A few club announcements were made by the team, one of whom had brought along his NoV for the 146-147MHz part of the band that Full licence holders can now apply for (power and geographical limitations apply, folks).
The evening's quiz was as vocal as ever – this time around, the ten questions were submitted by John Macrae 9H5G, who's normal QTH is Malta. He joined us for our August Skills Night and his questions certainly sparked some discussion – with CEPT, logging formats , battery voltages and band plans getting some discussion. Thanks to Clive G1EUC for being the quizmaster (and arbitrator!)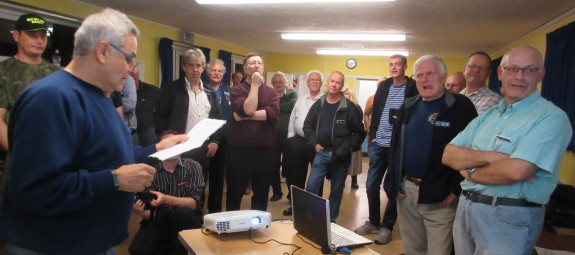 The final "first" for Skills, was a surprise to us all. Aydin M6WYZ, whose licence is just a week old, brought along an unexpected guest – the Phantom Vision 2+ drone.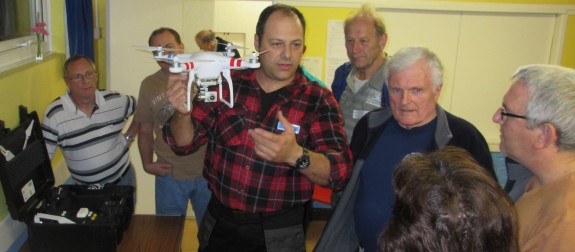 This truly awesome bit of kit is controlled using a special controller and an iPhone using a 2.4GHz link. Richard M0CLZ asked the magic question "Is it noisy?" which prompted Aydin to take the drone outside and fire it up. Rather than simply hovering the craft over us, the drone shot off at a high rate of speed and was soon 1.2km away – still transmitting pictures and data to the controller. The hall emptied in an instant, with everyone watching the flashing red-and-green dot on the horizon. The quality of the images, even in low light, were amazing – and on command, the drone flew back to the launch point, landing on the designated manhole cover – the helipad for the evening. Showing just how flexible the craft is, Aydin was able to get it to hover inches from his head, whilst streaming live video – leaving us all pretty much spellbound. A perfect end to another busy, and diverse, Skills Night.
CARS Skills Night Oct 2014 – Drone Flight
Thanks to everyone who came along to help out, especially to David G3SVI and Myra M0MYR (CARS Amateurs of the Year 2014) for their continued help and support. The Skills Nights are a true team effort and the high number of regular attendees is down to you for bringing along new and exciting things, as well as sparing your time to help others in the best spirit of amateur radio. Thanks too for coming along, spreading the word and showing your support.
The next night is set for Monday the 17th of November, and it'll be the last one of the year – make sure you don't miss out – add it to your diary today! As always, suggestions for topics, demos and repeat performances are appreciated…