The fifth Chelmsford Amateur Radio Skills Night took place on Monday the 19th of May 2014, at the village hall in Danbury.
As with previous events, this was very well attended with people from around the area meeting to swap ideas, ask questions, try something new, and share their knowledge. Each month is a real mix, with May's meeting being no exception – lots of show-and-tell, the opportunity to try some construction, plus two live HF demonstrations. Here's a look at what went on.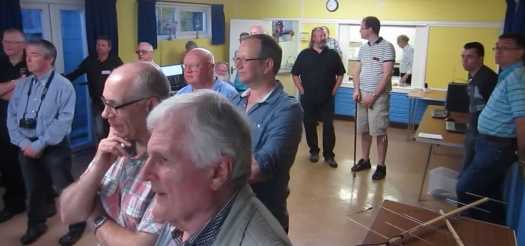 For the first time at a Skills Night, a live HF station was active. Thanks to Steve G4ZUL, Rob M0KCP and the Essex CW Club for operating the station. Around 25 CW contacts were made on 20m and 30m, comfortably reaching Russia using a Buddipole.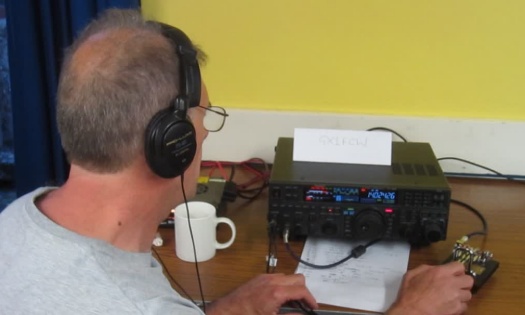 Chris G0IPU and Peter M0PXD were kept busy in the room adjacent to the main hall with the construction and soldering session – this session offered the opportunity to try soldering connectors, making patch leads, and any other repairs that attendees needed help with.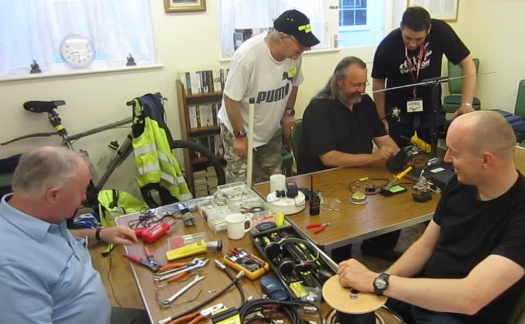 Working the various amateur radio satellites is a fascinating and challenging part of the hobby. Previous attendees have expressed an interest in working satellites and Steve M0SHQ brought along software and antennas to demonstrate what's involved. Thanks to Amsat-UK for the magazines.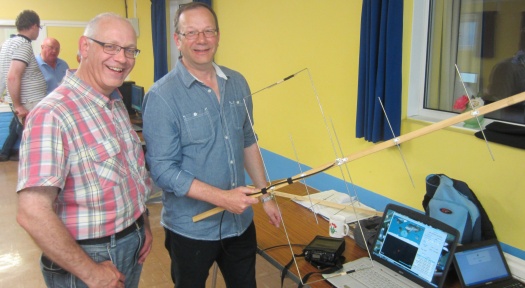 Lightning strikes are something that all amateurs fear, and Nick M0NIB brought along his storm tracking and lightning strike detection kit. Nick's hoping to roll out a system to alert Essex of impending storms and lightning – Keep an eye on Essex Ham for details and updates on Nick's project.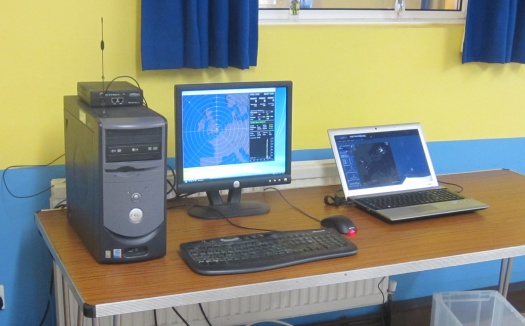 Peter G0DZB's Elecraft KX3 made a welcome return trip this month – this time accompanied by a Raspberry Pi. With this combination, around 50% of the 40m band could be displayed on screen.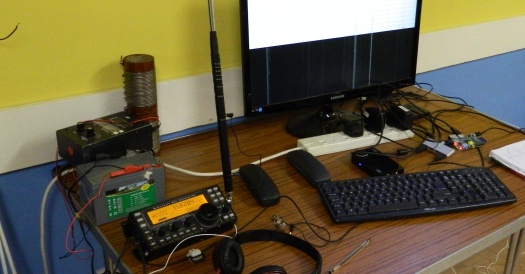 Charlie M0PZT took a break from compiling the Ham Radio Shipping Forecast to bring along his new backpack portable kit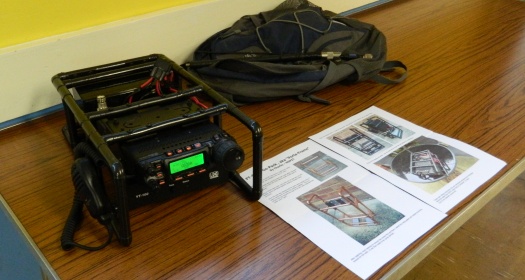 As ever, the quiz caused some interest and controversy. Thanks to Clive G1EUC for comparing the evening's multiple choice quiz, and to Murray G6JYB for the challenging questions.
Members of the CARS committee, Essex CW Club, Essex Repeater Group and Essex Ham were available to help with questions – Thanks also to Myra and David for the hard work with refreshments, Ann for the cakes, Sarah for logistics and to everyone else who helped to make the night a success.
Amateur Radio Skills is an initiative from the Chelmsford Amateur Radio Society. These are monthly events held in Danbury, Essex, where people with an interest in amateur radio can gather to swap ideas, try something new, ask questions and get chatting. Skills evenings are are free, you don't need to be a CARS member and all are welcome.
For information on upcoming CARS Skills Nights and to sign up for email alerts, go to www.hamskills.co.uk – If you're a Twitter user, follow us @TrainWithCARS
Skills Night Video
We'll be adding a video of the May 2014 Skills Night in the next 24 hours – in the meantime, here's the general Skills Night Video:
Photos from the April Skills Night