Tuesday the 4th of August was the Chelmsford ARS Constructors Night 2015. This is the chance for club members to come along and show off their construction projects, and hopefully pick up a prize.
Essex Ham was blogging live updates from the event, for those not able to be there in person, and here's what we posted, plus a selection of photos from the evening.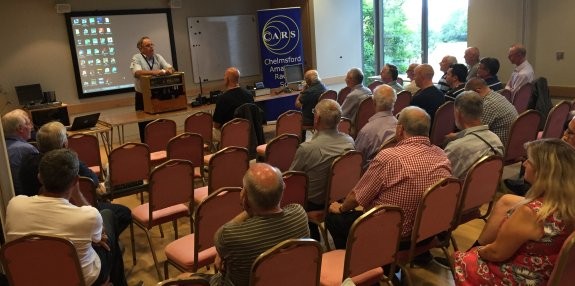 Entrants
Tony G4YTG – With his Discone antenna
Charlie M0PZT – PZTLog, logging software, constructed in Visual Basic
Bruce M0XBS – Two entries: Harmonica Amplifier (using some ham bits from the Canvey Rally), and his MKARS 80m LSB 5m transceiver kit (which he's used to join the CARS net)
Colin G0TRM – Portable operation wire antenna extender, made from a clothes line for ease of winding out a long wire antenna.
Steve G4HSK – 2m high performance transverter kit 28Mhz to 2m
Peter G3SUY – Centre-loaded whip antenna for use on his Ford Focus.
Photos of all of the entries can be found in the gallery at the end of this article.
Winners
Well done to Charlie M0PZT for winning first prize (£15) for PZTLog, a powerful logging app that Charlie has built from the ground up and released free to the amateur radio community. If you want to try this logging program for yourself, you can download a free copy: PZTLog by Charlie M0PZT
Well done too to Bruce M0XBS for getting second place (for his harmonica amp and transceiver kit) and Peter G3SUY for third place (for his mobile whip antenna). Also to Steve G4HSK for Best Newcomers prize for his transverter.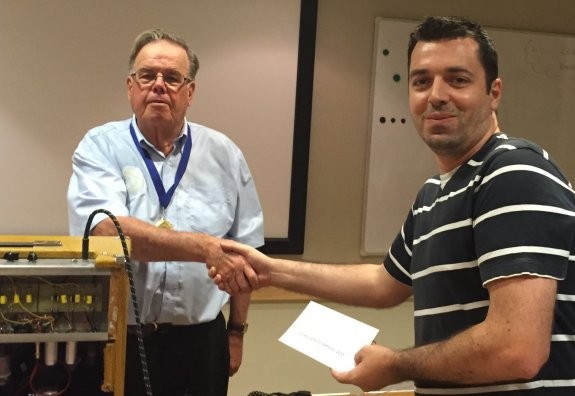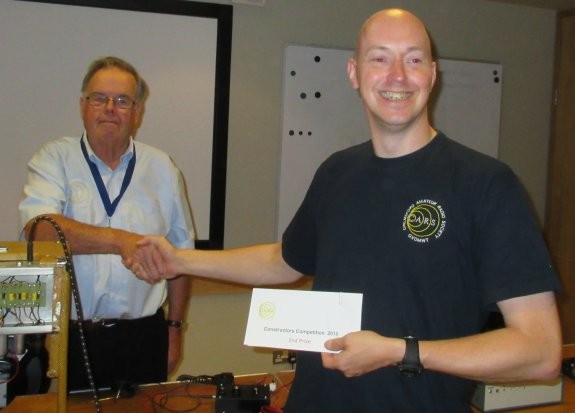 Society Raffle
Congrats to Dave G0NAX for winning the 2m mobile rig donated by Carl G3PEM, and to Chris 2E0CUU for winning the TomTom One SatNav donated by Peter M0PSD. Also picked up, a pixie kit (well done Dorothy), a bag of components, a charger, a screwdriver set, and a ruler.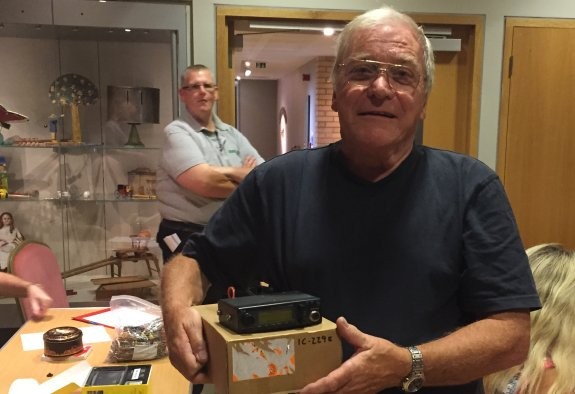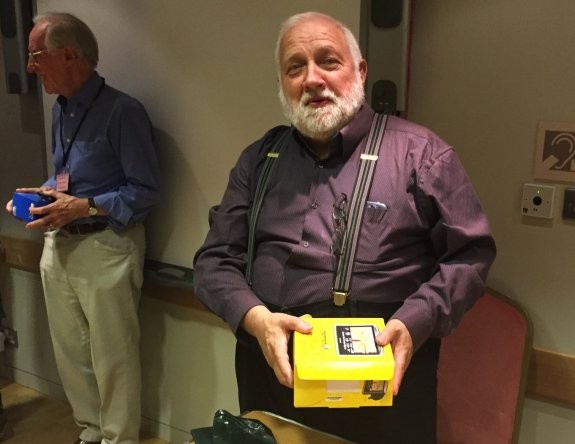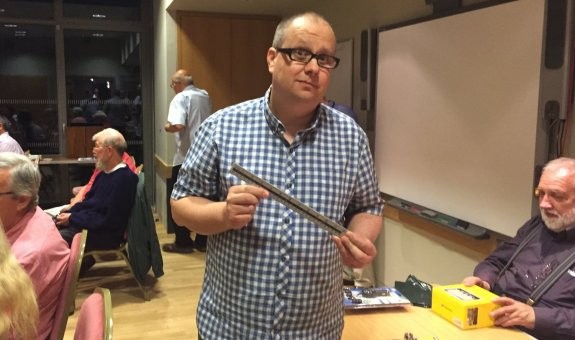 Well done to all who brought along an entry for the Constructors Contest, and to CARS for organising the evening's event.
Photo Gallery
Related Links