This Tuesday, the 3rd of March, is the club night for the

Chelmsford Amateur Radio Club Night
The meeting starts at 7:30pm at Oaklands Museum, central Chelmsford, and is on the subject of propagation beacons.
Chris Whitmarsh G0FDZ will be giving a presentation on the GB3VHF and GB3UHF beacons to the Chelmsford Amateur Radio Society, all are welcome to attend.
The VHF beacon is at Fairseat near Wrotham in Kent. Transmitting on 144.430 MHz, it can be heard over 1700km away reminding us of how propagation can vary and that VHF isn't always line of sight. Chris is the beacon keeper and is no stranger to construction, from VHF up to millimetre wave bands. These beacons provide a vital service to amateurs and we will hear the history of one of the worlds' oldest beacons, together with details of GB3UHF, the new 70cm beacon which Chris is currently testing.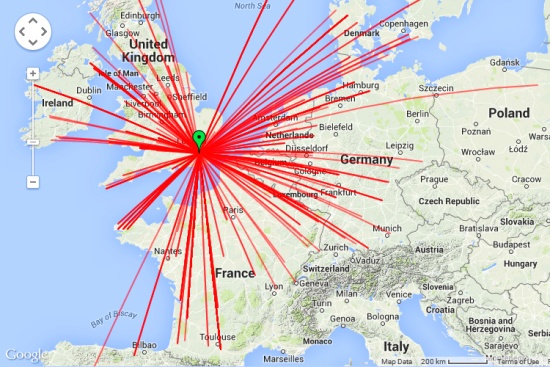 The Chelmsford Amateur Radio Society meeting takes place at the Oaklands Museum, Moulsham Street, CM2 9AQ on Tuesday, March 3. The doors open at 7pm for a 7:30pm start. Car parking and admittance are free and there is a raffle.
Details at www.g0mwt.org.uk