One of the highlights of the Essex amateur radio calendar, the Canvey Radio Rally, was held today, Sunday the 2nd of February 2014. The event, hosted by the hardworking team at SEARS (South Essex Amateur Radio Society), was extremely well attended by traders, clubs and amateurs from around the region.
Canvey Rally 2014 Video
The doors opened at 10:30am to welcome an eager crowd into the hall at the rally's regular venue, The Paddocks, on Long Road, Canvey Island.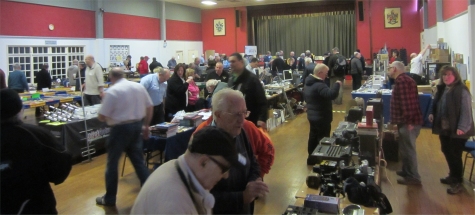 It was great to see so many clubs in attendance. As well as the SEARS team, conveniently located close to the teas and coffees, there was representation from CARS, the Essex CW Club, the Essex Repeater Group, the RAIBC and TARG.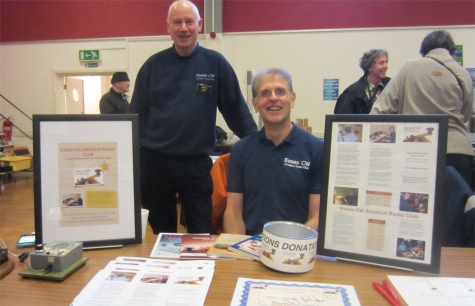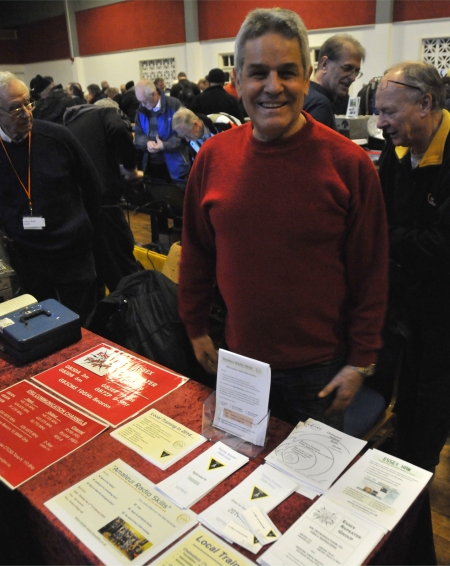 Rallies are traditionally a good place to hunt out bargains, with a wide selection of items available, from antennas and rigs right down to tiny and obscure connectors – Monday Night Net regular Bruce M0XBS collected some small desk mics that looked like they';d seen better days, but very handy for cannibalising for the mic elements. Others were snapping up fist mics, purely for the pre-wired connectors, with others on a hunt for boxes of value mountings – proving that there's something for everyone, and there's always someone who'll buy the unexpected.
One of the more popular stands, as at many rallies, was the RSGB bookstall – a handy place for RSGB members to pick up a discounted publication, or one of the now famous RSGB minty treats. Staffing the stand this year was Steve M1ACB, who is the RSGB Regional Manager for England East & East Anglia.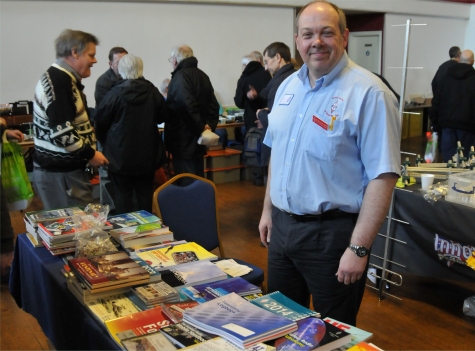 Many of the stands were regular rally attendees selling the usual collection of connectors and components – great to see local antenna experts Innovantennas showing off their antennas, showcasing the new Baofeng 8 watt 2m/70cm handheld (with 4m receive), and also some handy connectors including a snap-on Westflex N plug – very handy.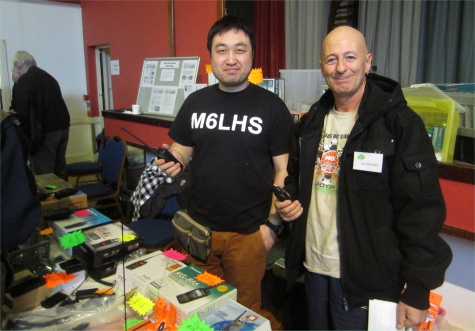 Socalising
For many, attending a rally is not simply the op[portunity to bag a bargain, but it's the chance to meet up with others and have a chat. For me, this was a great opportunity to catch up with so many Essex Ham regulars – those that follow the website or take part in the Monday Night Net. It's also great to catch up with all of the people I've met at club nights and field events during my three years in the hobby – The most rewarding part, for me, is meeting up with so many of the people that I've helped to take their first steps into the hobby. Since taking my Foundation licence in October 2010, I've helped out on eight Foundation courses at two Essex clubs, and it was very rewarding to see at least one person from each Foundation course I've been involved with. Nice too, to see a couple of faces from the current Foundation course at CARS – who have their mock to look forward too this coming Thursday.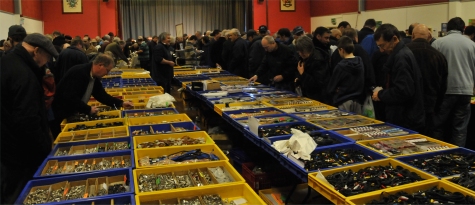 It was great to catch up with so many amateur radio friends today, and also to introduce callsigns to callsigns in person, to help make new connections – after all, that's what the hobby is all about.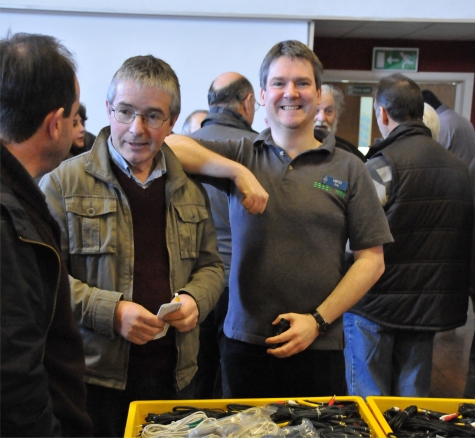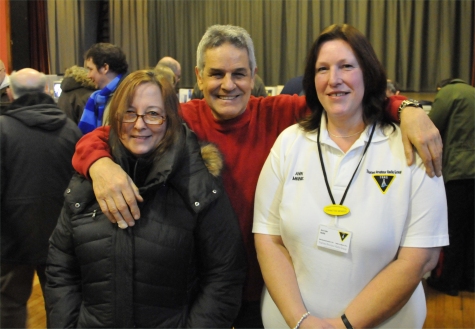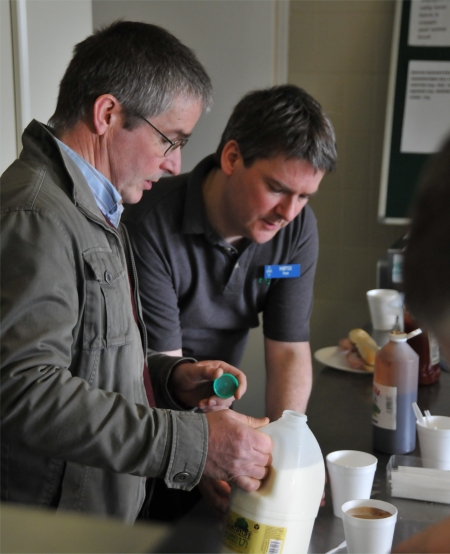 A special vote of thanks to Kristian 2E0SSX too – for taking a huge collection of photos from the event and allowing me to share them here.
Well done to the team at SEARS for putting on yet another great event. I understand that planning's already started for next years!
Canvey Rally 2014 Photos
A small selection of photos, taken by Kristian 2E0SSX and Pete M0PSX will be added very soon
Got a comment on the Canvey Rally 2014? Please add your thoughts below, or join us on the Monday Night Net, tomorrow (3rd Feb) from 8pm. Also, if you're one of the groups exhibiting and have any photos or information to share about your day – please get in touch… sharing is what Essex Ham is all about.
Additional Notes: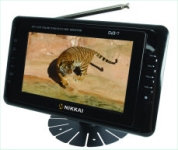 Portable Media Player – A quick post script. Thanks for Stephen for getting in touch to ask about the media player in use on the CARS stand. As several people asked the same question during the day, here's the info for the benefit of anyone interested. The 7″ monitor used to play a loop of the CARS Amateur Radio Skills Workshop is the Nikkai 7″ LCD TV from Maplin – As well as supporting Freeview playback, it has an AV input, AV output, USB input, and can playback video, audio and photos. Runs from mains on 12V DC. At the present time, £80.