On Saturday the 17th of November 2018, it was another "Essex 2m Activity Day", organised by Thurrock Acorns ARC. This is an initiative to get Essex amateur onto 2m and create some local activity. As with previous Activity Days, members of Essex Ham were showing their support and getting on air.
Whilst members of Thurrock Acorns were in the warm operating the TAARC club callsign (GX4HKO), over a dozen amateurs descended on Shoebury East Beach for some radio fun. Looking back on last November's event – it was a chilly one… this year's was even more chilly, with a really strong breeze making any sort of outdoor station just not viable. All of the operations on 2m were from cars, and much of the activity involved staying warm and drinking tea or coffee.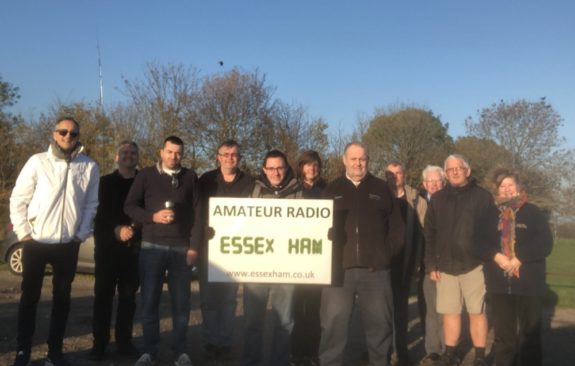 The group had plans for SSTV, FT8 and Echolink, but in the end, kept it simple with 2m FM using a home-made Slim Jim (Dorothy M0LMR and Pete M0PSX), plus some SSB action from Geoff G0DDX and Linda G0TPX (who travelled all the way from Cambridgeshire to bask in the South Essex chill)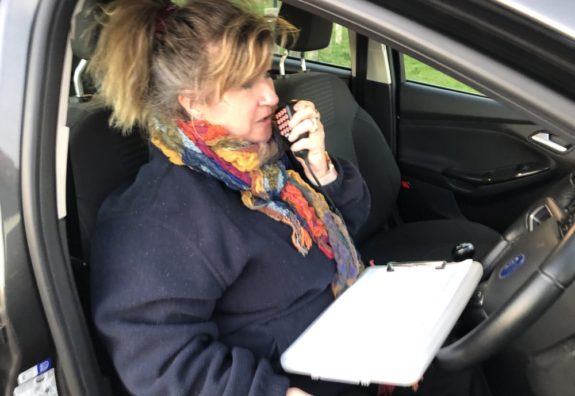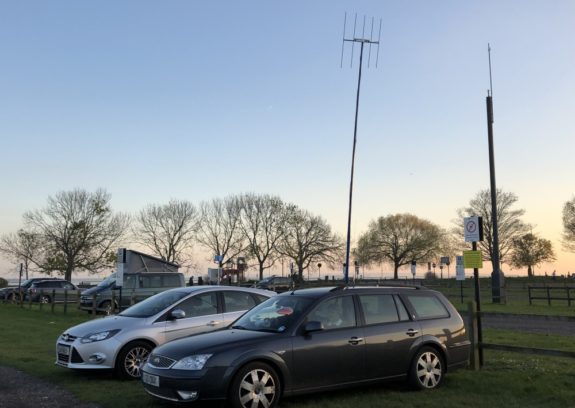 For such a chilly day, it was great that so many turned out to say hello, including a few folk we've not seen for a while, and a couple of new faces. Sadly, 2m was very quiet – we had more people make the effort to turn up than call in to help keep 2m warm. Special thanks to those who did call us, including Brian G0UKP, John G4LTH, Kevin G0PEK, Jo M0JOZ and others. We did try to make contact with Rachel operating GX4HKO – we could hear her station, but just couldn't make the trip, even with Geoff's beam.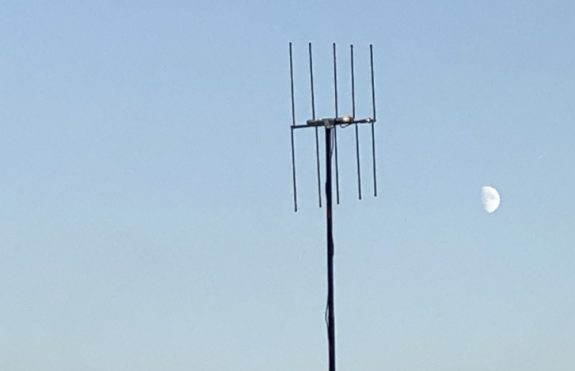 Great too, to be joined by Nick M0NFE and Majbritt M6YAX, with their two-week old addition… who slept all the way through his first field day!
Nice to be joined by Vic G6BHE, visiting in his capacity as the RSGB District Rep for Region 12 – getting a taste of a chilly Shoebury Field Day – hopefully he'll join us next summer… in shorts!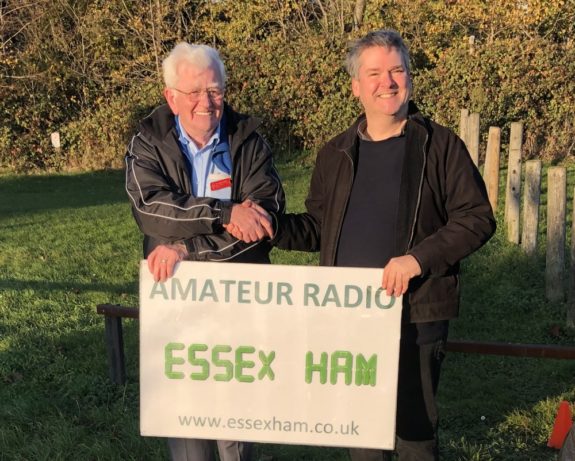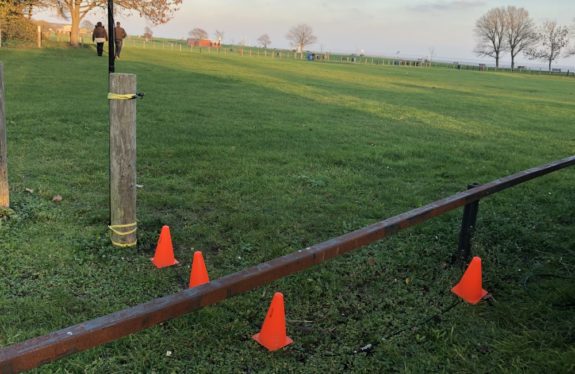 Well done to Thurrock Acorns for championing the Essex 2m Activity Days, and thanks to everyone who came down, called in or sent us a message on social media.
Related Links
Involved with a club in Essex? We can help to promote your club's event to the amateur radio community. Send us your events news, and we'll help to promote your event to amateurs from across Essex and beyond. If your club's events aren't being featured, get in touch with Essex Ham, or find out more about how Essex Ham supports local clubs.