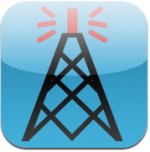 Echolink combines amateur contacts using RF (radio) with the Internet. There are many situations where it's not possible to make contact with another amateur using radio, when only the Internet will do. Echolink bridges that gap allowing voice and text communication over the Internet.
With the likes of Skype and Windows Live, you might think that there's no need for an amateur radio online chat service, but Echolink is far more than that:
Use the network of worldwide Echolink repeaters from your base station, mobile or handheld radio
Join a conference using one of the many worldwide conference servers
Listen to other hams talking from around the world
Have a QSO with a ham that you can't reach by radio
Talk to other amateurs from your laptop or smartphone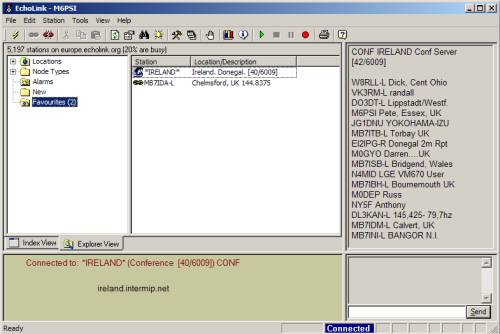 Using Echolink (Radio)
If you're looking to connect to another station or a conference server from your radio, you will need to be in range of an Echolink repeater.
If you want to establish contact with another ham, or connect to a conference server, you will need to know the node number of the ham or server in question. The PC or Smartphone app makes looking for node numbers easy – otherwise, you'll need to do a web search.
Unlike a voice repeater, the Echolink repeaters are simplex, so there is a single channel for both transmit and receive. Only one person can transmit at a time, and if it is in use, you'll have to wait your turn. Here's a summary of how to connect to a node using Echolink. In this example, we'll connect to one of the UK's most popular conference servers, the Ireland Conference Server (Node: 2605)
From your ham radio, tune to the frequency of the repeater, and make sure you have set the CTCSS tone so that you can transmit
When selecting the node number, you need to send DTMF tones. Many radios have a numeric keypad, and you use this to send a tone
Assuming you are on frequency and no-one else is using the Echolink repeater, hold down your PTT key and type in the DTMF code for the node: 2605
Handy DTMF Echolink Keys
Type the node number to attempt to connect to that node
Type "#" to disconnect from the node
Type "08" to get the status – each person connected
Type "*" to get the Echolink ID
Echolink in Essex
Here is a list of Echolink repeaters available for use in Essex:
Danbury Echolink Node
Off-air pending a site move (Sep 15)
Ident: MB7IDA
Frequency: 145.3375MHz
Echolink Node: 265297
CTCSS: 110.9Hz
Clacton Echolink Node
At the time of writing, the Clacton node is permanently connected to the Ireland Conference Server, and isn't available for other connections
Ident: MB7ICL-L
Frequency: 145.2875MHz
CTCSS: 110.9
Echolink Node: 381900
Echolink Software
You have to have a valid Amateur Radio licence to be able to use Echolink. You can download the software from http://www.echolink.org/
Before you can use it, you need to validate that you have a valid licence, as we discuss in the next section:
Validating Echolink
To be able to use Echolink on your PC or smartphone, you need to install the software, register your callsign at www.echolink.org/, and then confirm that you hold a valid amateur radio licence. To prove you have a licence, you are required to either scan and upload an image of the first page of your licence, or fax a copy of your licence to the number provided. You can find out more about how to do this from the Echolink site.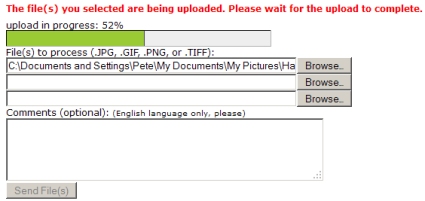 Echolink on your smartphone
A free smartphone app is available, so that you can use Echolink on the move. If you have an iPhone, iPod Touch or an iPad, get Echolink from iTunes. Echolink is also available for Android smartphones and tablets.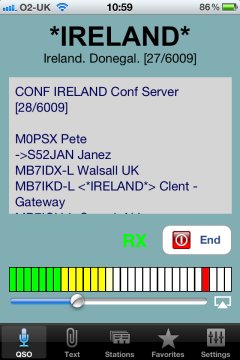 Hopefully, this gives you a brief overview of what Echolink is all about. If you have any questions, or there's anything you think we should add, please let us know, or leave a comment below.